SGE222 Mini Dim It, Moveable Sun Visor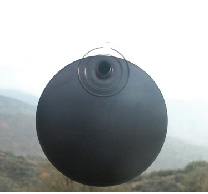 Product description:
Mini DIM-IT is a transparent, moveable visor of distortion free LEXAN. This 4" round visor can be attached to any window in the cockpit by using the attached vinyl suction cup. 
Unlike fixed visors, the Mini DIM-IT can be positioned anywhere in the cockpit to help you see and avoid bright sunlight.
Product Code: ALWS134
---
£8.33 £10.00 inc. VAT (20%)*
Approximate currency conversions (for reference only)
€10,03 €12,04 including VAT (20%)*
*VAT is not charged for deliveries outside the EU
---