Aeroshell Oil Diesel Ultra 10w/40 1 Litre
Pooleys stock code: SGE304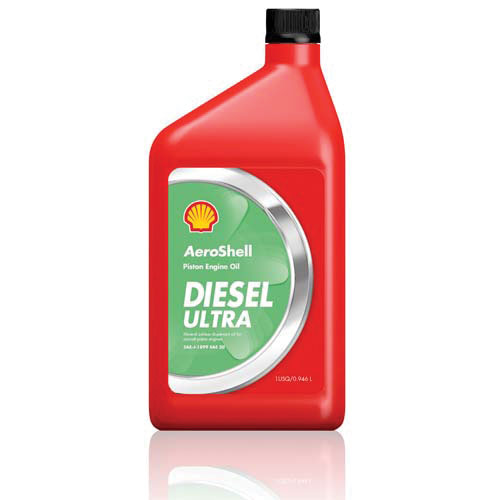 Please Note: Due to shipping restrictions this product can only be supplied by courier to the UK, Ireland & Mainland Europe.
AeroShell Oil Diesel Ultra 10w/40 is a premium-grade, fully synthetic engine oil for compression-ignition engines burning diesel or jet fuel. It is designed to cope with the higher bearing loads when burning jet fuel and protects against corrosion, sludge and scuffing.
AeroShell Oil Diesel Ultra 10w/40 was formulated along with the engine development programme and is approved by SMA and Thielert.
More than 40,000 hours of aircraft engine tests have been performed, so that you can have confidence in its performance.
PLEASE NOTE: IF YOU WOULD LIKE THIS SHIPPED OUTSIDE THE UK MAINLAND. PLEASE DO NOT COMPLETE THIS ORDER. YOU MUST CONTACT US FOR SHIPPING COSTS ON +44(0)1234 750677.
---
£11.80 £14.16 inc. VAT (20%)*
---
Share this product:
---