FAA272 ASA iPad Mini Kneeboard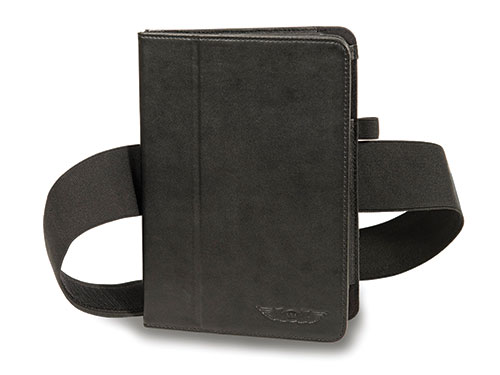 Product description:
A multitasking kneeboard, binder and versatile cover that is functional, durable, and stylish.
ASA's iPad mini Kneeboard is the ideal cockpit companion for your iPad mini. This professional portfolio protects your iPad mini in flight and on the ground. The elastic strap secures the binder-like case to your leg while in flight and is easily removable for everyday use. The inside sleeve holds your iPad mini securely with full access to controls and buttons. The left side has pockets to store your documents and provides a writing surface. The cover folds into a flap to serve as a horizontal desktop stand, providing easy landscape viewing and full keyboard access. A hole on the back panel exposes the camera lense for picture taking, and a pen/stylus holder is conveniently accessible in any configuration. Beautiful black leatherette with embossed wings; fits iPad mini, and iPad mini with Retina display.
Measures: Height 8-5/16", Width—closed 5-7/8", Width—open 12-1/4".
Dimensions:  8-5/16" x 5-7/8" closed, 9-11/16" x 12-1/4" open
Weight: 0.80 lbs
Compatibility: Fits iPad mini & iPad mini with Retina display.
---
£37.46 £44.95 inc. VAT (20%)*
---
Share this product:
---
Related products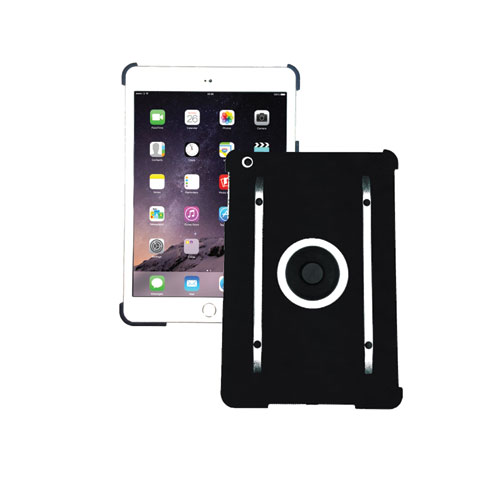 iPad Mini 1/2/3 Holder
£99.96
£119.95 inc. VAT (20%)
View Product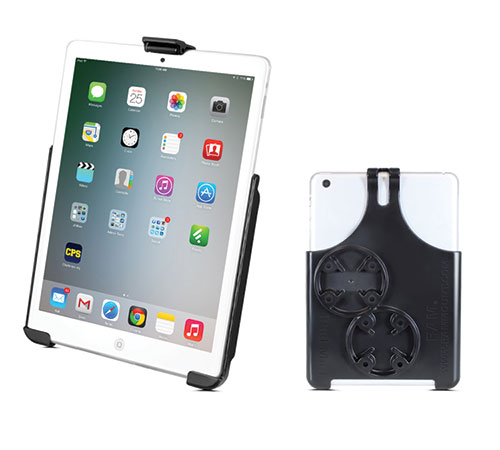 Holder for Apple iPad Mini (all generations)
£16.66
£19.99 inc. VAT (20%)
View Product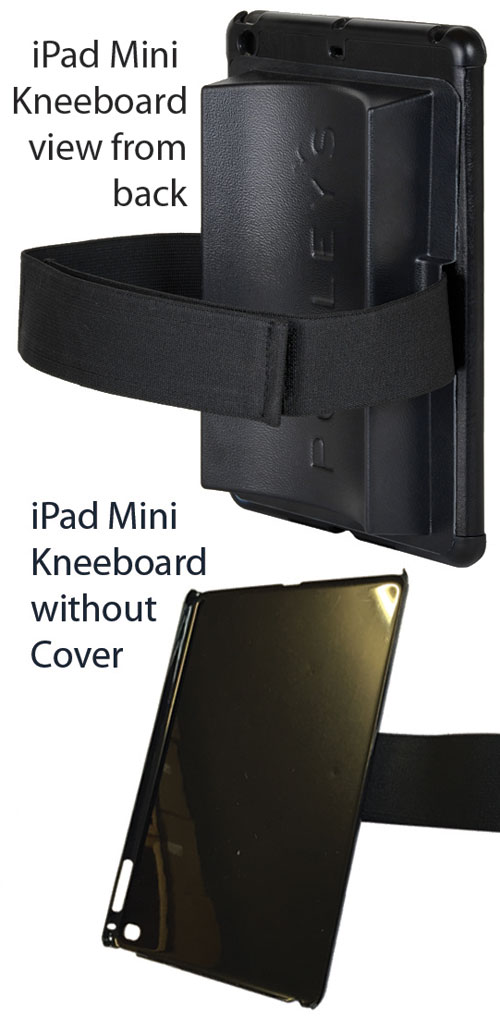 Pooleys iPad Mini 4 Kneeboard without Cover
£24.12
£28.94 inc. VAT (20%)
View Product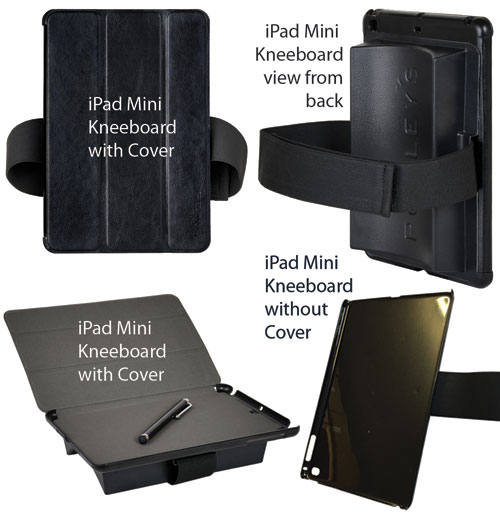 Pooleys iPad Mini 1,2 & 3 Kneeboard
£24.12
£28.94 inc. VAT (20%)
View Product