Italy Aerotouring VFR Flight Charts 2022
Pooleys stock code: ICH410/470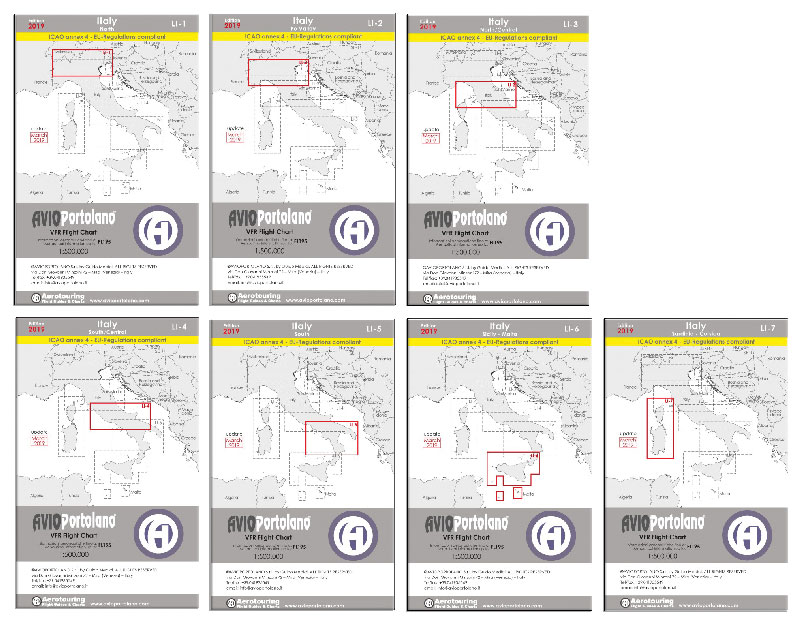 2022 Charts. Free Italy Aeronautical Facilities chart - while stocks last! (1 per order)
Buy a full set of 7 Italy 1:500,000 charts and get 10% discount!
Inserted the degrees and minutes in the grid and in the central meridians and parallels to facilitate the tracing of routes and the manual calculation of point coordinates
Minimum grid area altitude (obstacle clearance) added
Added IFR reporting points along the boundaries of the FIR
Variations of the basic graphical mapping with further improvement in readability New cutting and new paper.
Choice of Charts:
LI-1 North
LI-2 Central North
LI-3 Central
LI-4 Central South
LI-5 South
LI-6 Sicily
LI-7 Corsica & Sardinia
ICH475 FULL SET of 7 Italy Charts
Instead of only two cards to suit Italy, we have made six different cuts. Maps, with this cut, can be easily opened from inside the airplane cockpit. The paper used is opaque with a high weight. Hardcover removed. These maps are easier to read. The front of the map is clean. The back contains unpublished information.
Main Features: Improved graphics. Removed and reduced the size of some characters. Highlighted information with improved readability even in more complex areas. Overflight bans of wilderness are highlighted and full screen rulings are removed. CTR Air spaces: all GND spaces are outlined in red and information are red too.
All AGL airspace is outlined in blue with relevant information in blue. This allows a perfect readability of the paper overall. P, D, R Air space: was applied the same principle graph of the CTR with the difference in the type of screening contour (lines) in order to make immediately visible spaces P, R and D.
All VFR reporting points are indicated by name and marked in three different colours: white on non-compulsory reporting point, blue on compulsory reporting point and red on holding point Elevation contours and hypsometric tints: perfect readability due to the use of three colours: white until to 500FT.
Shade of green for the hilly areas until to 2000FT. Gradation of brown for mountain areas above 2000FT. Perfect display of the valley gorges.
Airfields: in only two text lines all the info you need: size, features, services, fuel. Names and coordinates of all reporting points. Coordinates names and navaids. Explanation and graphics of the Italian air spaces. 3D representation of the most complex airspace.
---
Chart:
From £15.95 £15.95 inc. VAT (Exempt)*
---
Share this product:
---
Related products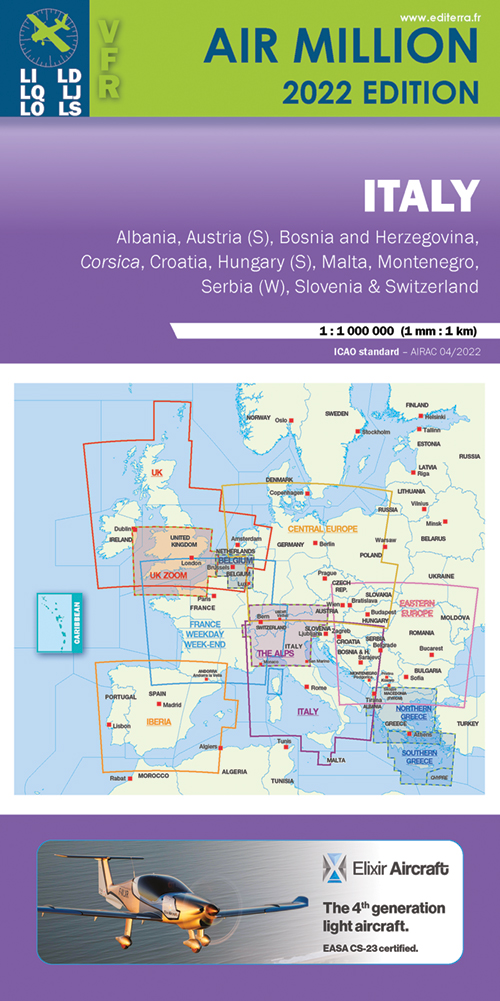 Air Million Edition 2022 – Italy (Croatia, Slovenia & Serbia)
£17.95
£17.95 inc. VAT (Exempt)
View Product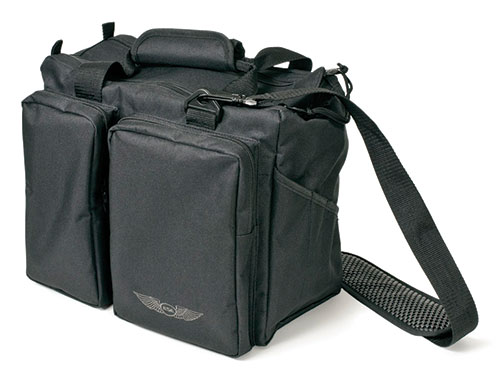 AirClassics Trip Bag
£66.25
£79.50 inc. VAT (20%)
View Product