Boeing 777-9 Snap-Together Model with Wood Base
Pooleys stock code: BOE107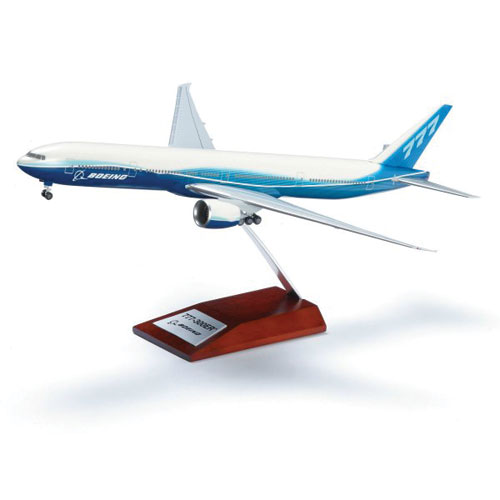 The Boeing 777 is the world's largest and most efficient twin-engine jet, unmatched in every aspect of performance. The Boeing 777-9 is new in the 777 family, featuring an increased cabin width, new engines, new composite wings and technologies first used on the 787 Dreamliner. The 777-9 variant has seating for up to 425 passengers and a range of 11,000 nm.
Share in this achievement with our collectible, easy-to-assemble 1:200-scale model of the 777-9. Reproduced from Boeing engineering drawings, this model is made of precision-moulded plastic with a weighted body and special wood-base stand with an engraved plaque. High lustre, pearlescent finish sets off detailed, accurate livery markings.
Makes a memorable personal or business gift. 
Details:

Solid fuselage snap-fit models
Landing gear
Folding wingtips
Measures 14.75" length
Wingspan (extended): 14 in
Wingspan (folded): 12.5 in
Height (on gear/ground): 3.5 in
Height (with stand): 7.5 in
Not intended for children
---
£59.95 £71.94 inc. VAT (20%)*
---
Share this product:
---
Related products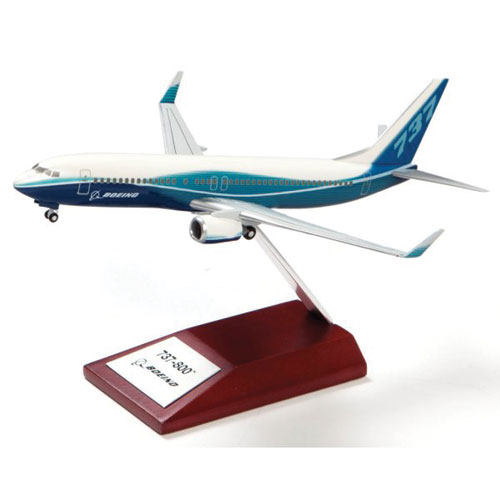 Boeing 737-Max Precision Snap Model on Wooden Base - Scale 1:200
£39.96
£47.95 inc. VAT (20%)
View Product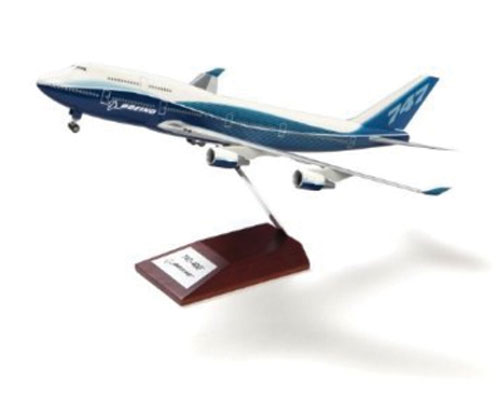 Boeing 747-8 Snap-Together Model with Wood Base
£41.66
£49.99 inc. VAT (20%)
View Product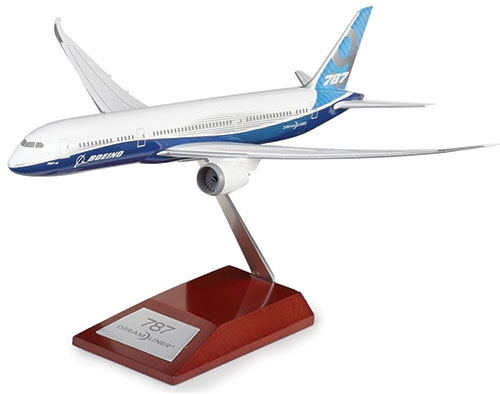 Boeing 787-10 Snap-Together Model with Wood Base
£41.66
£49.99 inc. VAT (20%)
View Product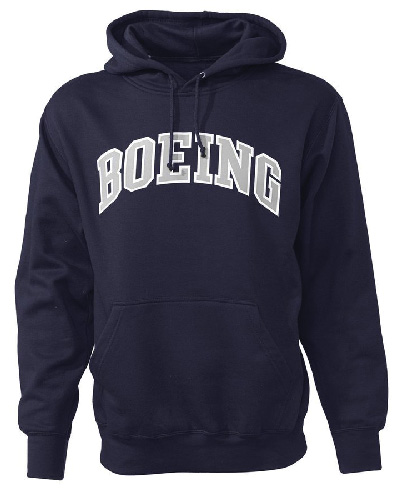 Double Applique Boeing Hoodie – NAVY
£27.49
£32.99 inc. VAT (20%)
View Product