NCD932 Essential Physics - Part 2, Force, Motion, Energy and Astronomy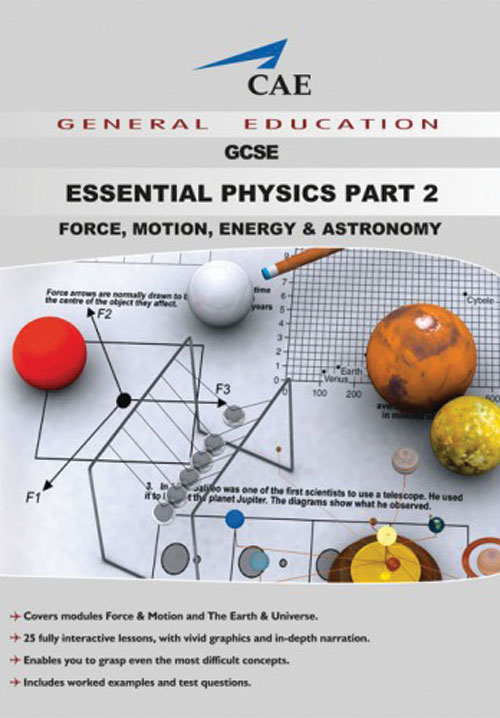 Product description:
Covers all GCSE requirements for the modules Force and Motion and the Earth and Universe. 25 fully interactive lessons, supported by vivid graphics, animations, and in-depth narration. Revolutionary teaching software enables you to grasp even the most difficult concepts. Worked examples and test questions.
Please note: 
Windows 10 users need to download a patch from

 

HERE 

to use this CD.

Not Apple compatible
---
£17.08 £20.50 inc. VAT (20%)*
Approximate currency conversions (for reference only)
€20,56 €24,68 including VAT (20%)*
*VAT is not charged for deliveries outside the EU
---