JAA003 CATS Keynotes for Pilots: The JAA CPL (A) Skill Test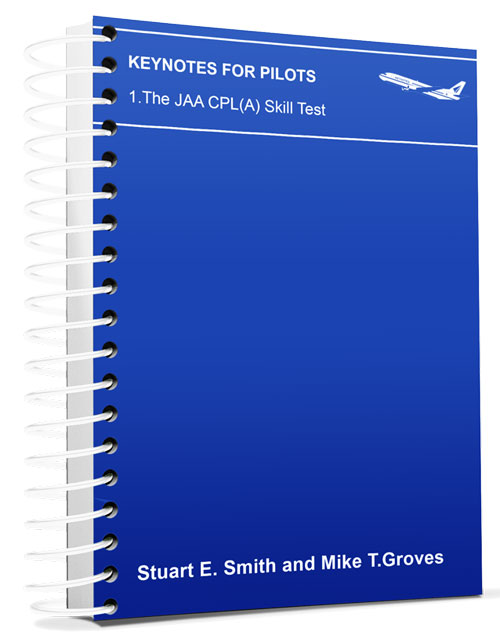 Product description:
Contains all the essential information that you will need to successfully get through the CPL Skill Test. Covers everything from pre-flight checks to the exercises that you may be required to undertake on a skill test.
Spiral bound, 99 pages.
AUTHOR: DR. STUART E. SMITH & MIKE T. GROVES
---
£24.00 £24.00 inc. VAT (Exempt)*
Approximate currency conversions (for reference only)
€28,90 €28,90 including VAT (Exempt)*
*VAT is not charged for deliveries outside the EU
---