Flight Stick Raptor Mach 1 HOTAS Combo
Pooleys stock code: SIM511
Manufacturer's part number: BL-RAPTH+MAC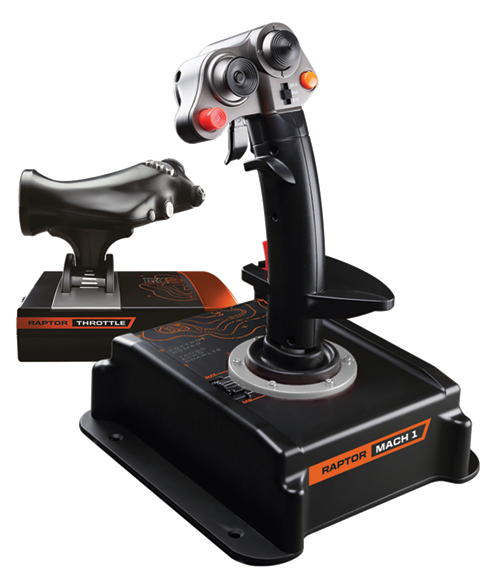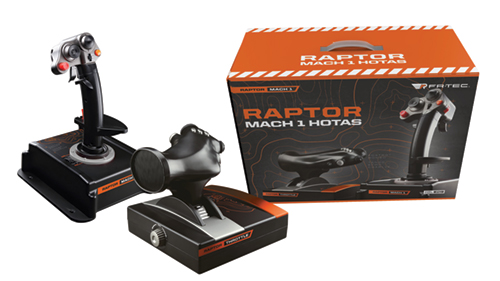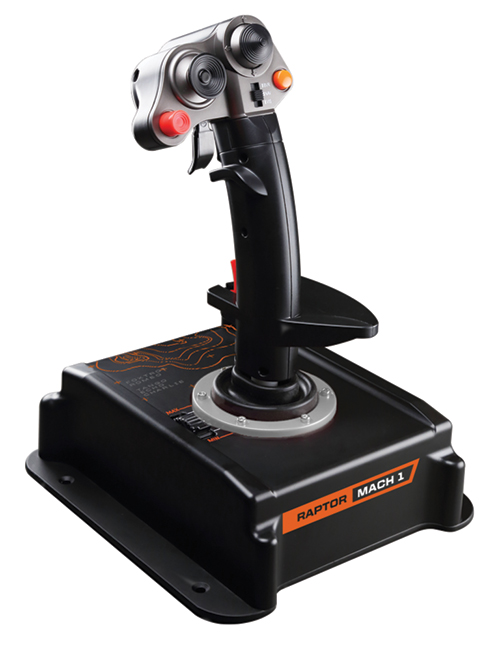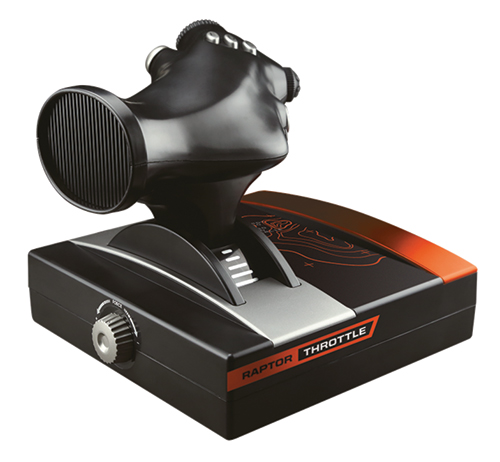 Raptor Mach-1 joystick and Throttle HOTAS pack
November/December 2021 issue of PC Pilot Magazine has awarded the Raptors an overall score of 90%. Full review here.
"Well designed with plenty of options, the Raptor Mach 2 is a great flight stick."
"If you're looking to buy an inexpensive though feature – rich HOTAS set up, then this Raptor range from FR-TEC should be on your list of likely candidates."
Raptor Mach 1 HOTAS Combo combines the Mach 1 joystick and throttle that is designed for use with all aviation and combat simulations.  
The ergonomic design means that both the throttle and the joystick react intuitively during play whilst also keeping muscle fatigue associated with long flying periods to a minimum.  
Mach 1 joystick features: 
Electromagnetic sensor technology for smooth precision and reliability
2 HAT switches which are configurable within the game increases the number of functions handled by the joystick
Unique ergonomic design and realistic properties
Combining with the throttle the combo has the potential to configure up to 32 actions
Throttle features:
Movement resistance adjustment with a sensitivity of 1024 steps
Rotary buttons on X and Y axes have 265 positions
5 physical configurable buttons A,B,C,D and E
8-way HAT switch with POV function, controls the aileron, rudder and increases control over menus

Barcode: 8436563093531
Dimensions: 390 x195 x 285mm 
Mach 1 HOTAS Combo
Realistic fight stick
8-way HAT switch
Throttle for engine's power
3 modes to set 35 buttons
Unique ergonomic design
---
£66.66 £79.99 inc. VAT (20%)*
---
Share this product:
---
Related products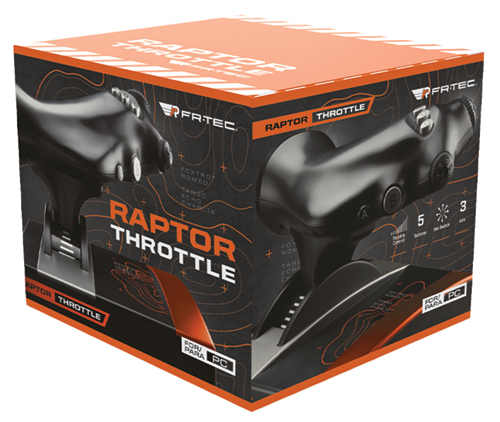 Flight Stick Raptor Throttle
£41.66
£49.99 inc. VAT (20%)
View Product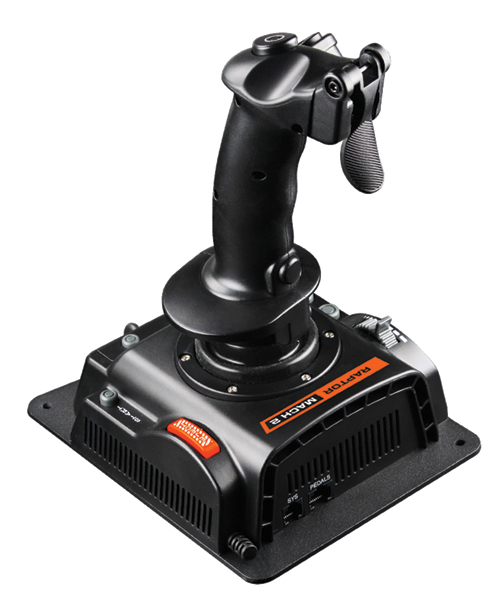 Flight Stick Raptor Mach 2
£41.66
£49.99 inc. VAT (20%)
View Product