PTK002 Speed Tool Kit Aero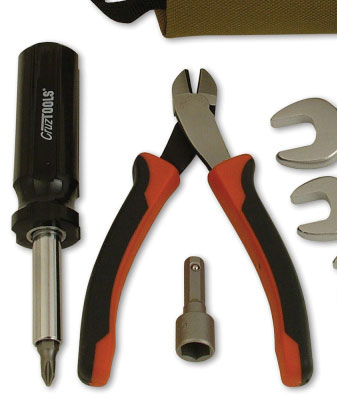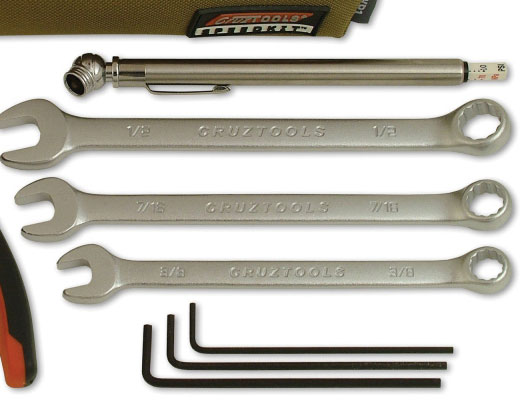 Product description:
PILOT'S TOOL KIT BIG ON ABILITY, SMALL IN SIZE!
Designed for General Aviation Aircraft. CruzTOOLS announces the SPEEDKIT Aero, a compact yet highly capable tool kit for USA-produced General Aviation aircraft. Included are three combination wrenches (3/8", 7/16", 1/2"), three hex wrenches (5/64", 3/32", 7/64"), a 5-in-1 screwdriver, 11/32" nut driver bit, tire pressure gauge, and diagonal cutters; all housed in a tough zippered textile pouch. Tools are professional grade.
---
£26.63 £31.96 inc. VAT (20%)*
---
Share this product:
---
Related products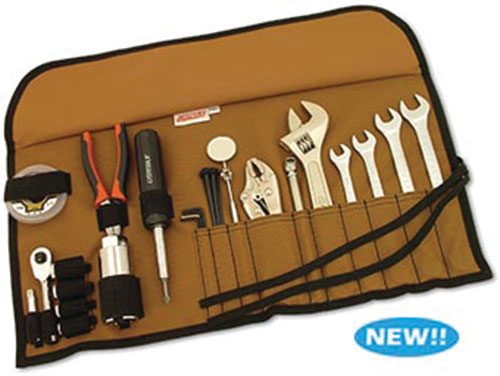 Pilot's Tool Kit – 23 Pieces
£70.79
£84.95 inc. VAT (20%)
View Product
Bigatmo EXO Sunglasses (0341)
£182.50
£219.00 inc. VAT (20%)
View Product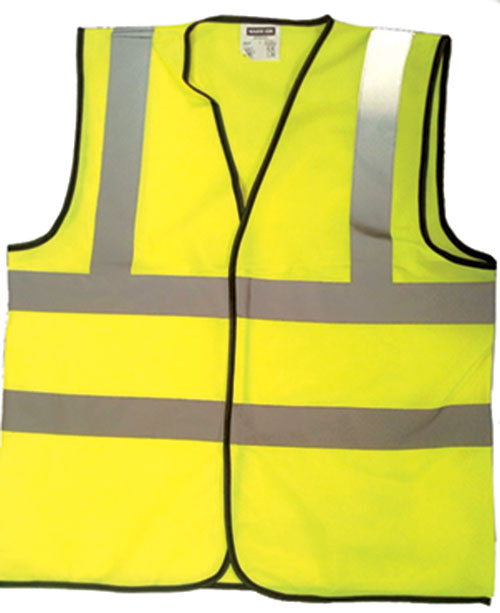 High Visibility Vest ( Hi Viz )
£7.08
£8.50 inc. VAT (20%)
View Product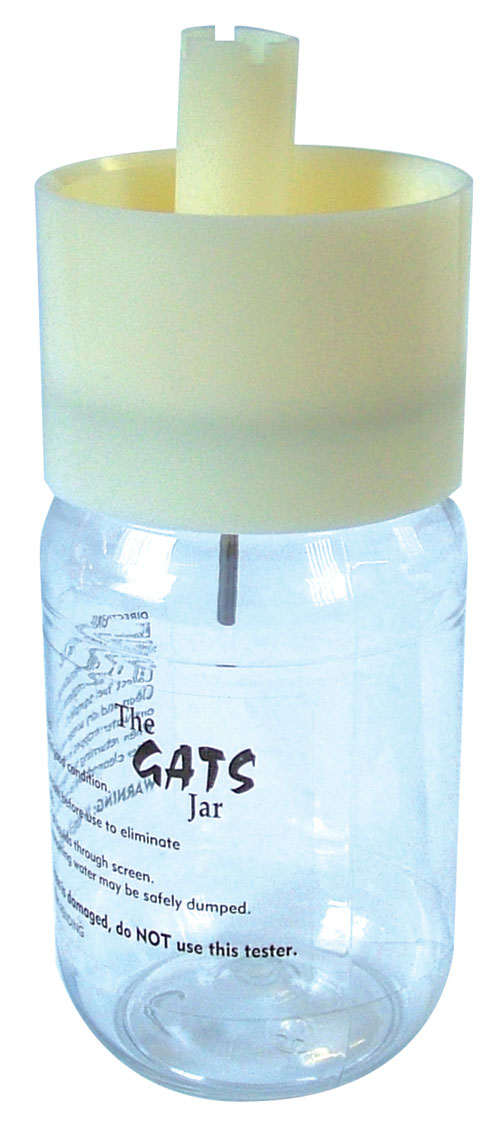 The GATS Jar – Fuel Tester
£16.66
£19.99 inc. VAT (20%)
View Product