HDC119 David Clark H10-13XP Permanent Panel Power Module Headset + FREE Headset Bag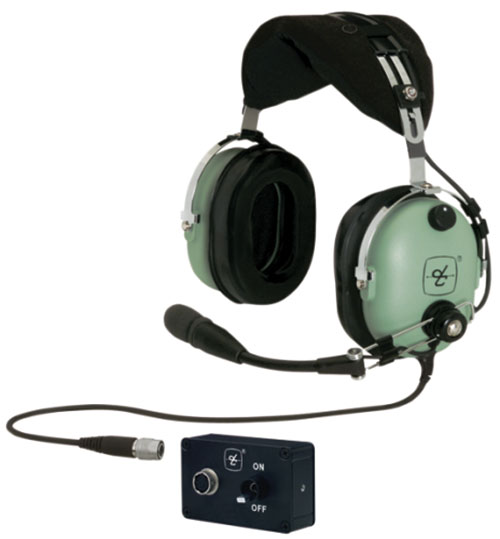 Product description:
Model H10-13XP
ENC Performance in a Panel-Mount Configuration
For use with Permanent Panel Mount module — utilises aircraft power supply
Expanded, super-soft, double foam head pad
Larger, yet lighter, Comfort Gel, undercut ear seals
Straight cord assembly connects to Permanent Panel-Mount Module - utilises aircraft power supply
Pilot selectable automatic Shut-Off feature
Dual volume controls let you adjust the listening level for each ear
Exclusive, patented flex/wire boom for easy, precise microphone placement
NRR - 23 dB passive noise reduction. Additional 17 - 22 dB low-frequency noise attenuation when ENC is activated
Weight (without cord assembly): 22 oz.
FAA TSO Approved C-57b, C58a
THIS IS NOT A STOCKED ITEM AND CAN TAKE BETWEEN 7-10 DAYS FOR DELIVERY, SO CANNOT BE ORDERED FOR NEXT DAY DELIVERY.
---
Choose your FREE Headset Bag Colour:
£665.83 £799.00 inc. VAT (20%)*
Approximate currency conversions (for reference only)
€801,66 €961,99 including VAT (20%)*
*VAT is not charged for deliveries outside the EU
---