HDC112 David Clark H10-20 Headset + FREE BLACK HEADSET BAG!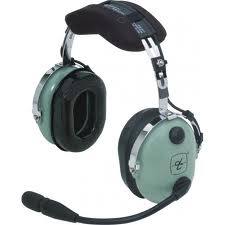 Product description:
Maximum Performance at a Mid-Range Price
If you're looking for maximum and reliability at a very reasonable price, the H10-20 is your performance choice. Engineered and designed with comfort features that pilots have asked for, including a super-soft foam head pad, adjustable headband and Comfort Gel ear seals.
Super-soft head pad
Larger, yet lighter, undercut, Comfort Gel, ear seals 
Flex boom assembly can be adjusted for perfect microphone placement
M-7A, advanced noise-cancelling microphone
Low-profile volume control knob with detent settings
5-Year Warranty, Made in USA
FAA TSO Approved C-139
Exceeds RTCA/DO-214 Standards
Weight (without cord assembly): 19 oz.
Certified Noise Reduction Rating - 24dB
H10-20  Standard fixed wing model with a straight cord and dual plugs. (40074G-01)
THIS ITEM IS ON A 7 TO 10 DAY LEAD TIME .
---
£245.83 £295.00 inc. VAT (20%)*
Approximate currency conversions (for reference only)
€295,98 €355,18 including VAT (20%)*
*VAT is not charged for deliveries outside the EU
---