NCB119 Design4Pilots - iPilot Small kneeboard for iPhone 3/4/5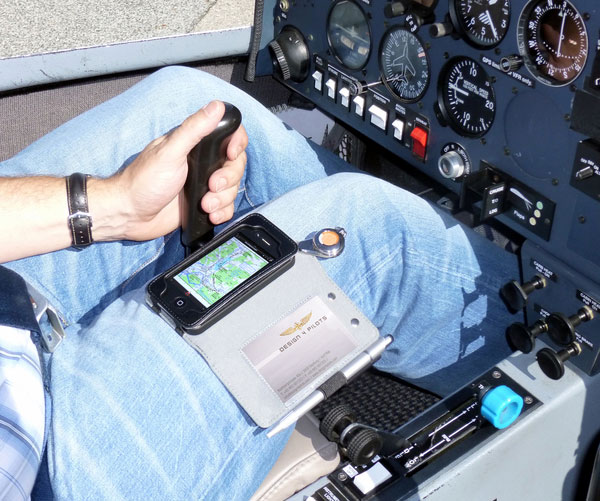 Product description:
Elegant, high quality kneeboard is made from eco-friendly leather for iPhone3, iPhone4 and iPhone5. Features a wide Velcro strap, holding clip, elastic penholder. In addition to the strap the anti-sliding bars provide very good stability. Inside, the kneeboard is covered with a soft fleece to protect your iPhone and also features a pocket for business cards.
Please Note: Equipment shown is NOT included with this product.
---
£18.29 £21.95 inc. VAT (20%)*
Approximate currency conversions (for reference only)
€21,27 €25,53 including VAT (20%)*
*VAT is not charged for deliveries outside the EU
---