CFR553 Air Million Edition 2020 – Eastern Europe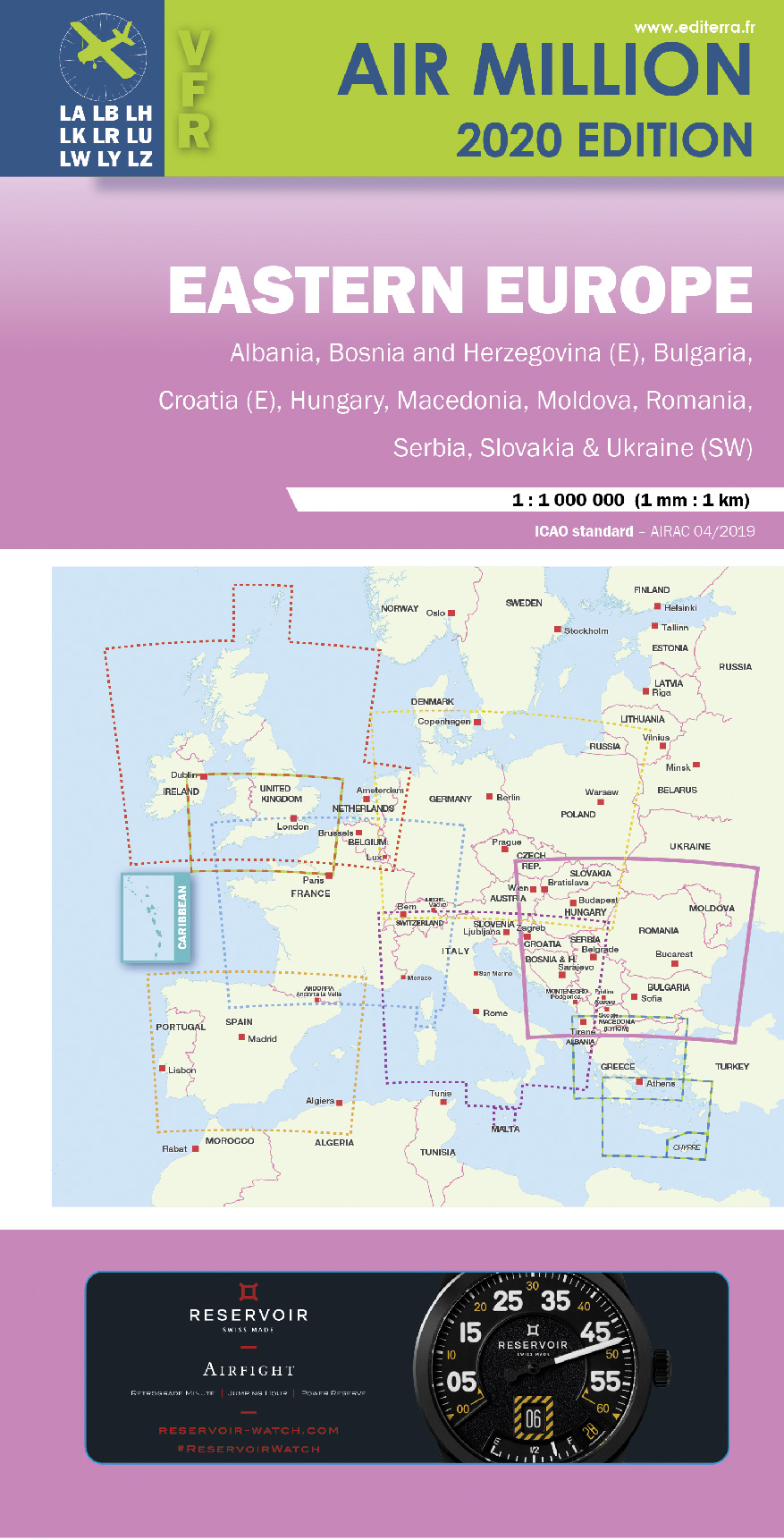 Product description:
Travel to the borders of Europe and why not, follow in the footsteps of Dracula in the Carpathians with the AIR MILLION card for Eastern Europe 2020!
The Central European map covers 1: 1,000,000 all of Hungary, Slovakia, Serbia, Romania, Moldova, Bulgaria, Macedonia and Bosnia and Herzegovina as well as most of it. from Ukraine.
All the information necessary for the day VFR flight is included:
SFC airspace at FL180;
all controlled zones from class A to E
all restricted areas (restricted, dangerous, prohibited, military training areas, etc.)
more than 400 aerodromes, AIP, private or ULM fields
radio navigation means (VOR, VOR, DME and NDB)
obstacles to navigation (> 400 ft)
VFR reporting points and routes
LAST UPDATE TO AIP: AIRAC FROM 26/03/2020
Product dimensions: 112 cm x 25 cm (folded format), 130 x 50 cm (open format).
---
£16.25 £16.25 inc. VAT (Exempt)*
Approximate currency conversions (for reference only)
€19,57 €19,57 including VAT (Exempt)*
*VAT is not charged for deliveries outside the EU
---