CFR543 Air Million Edition 2020 – France (Weekend & Bank Holiday)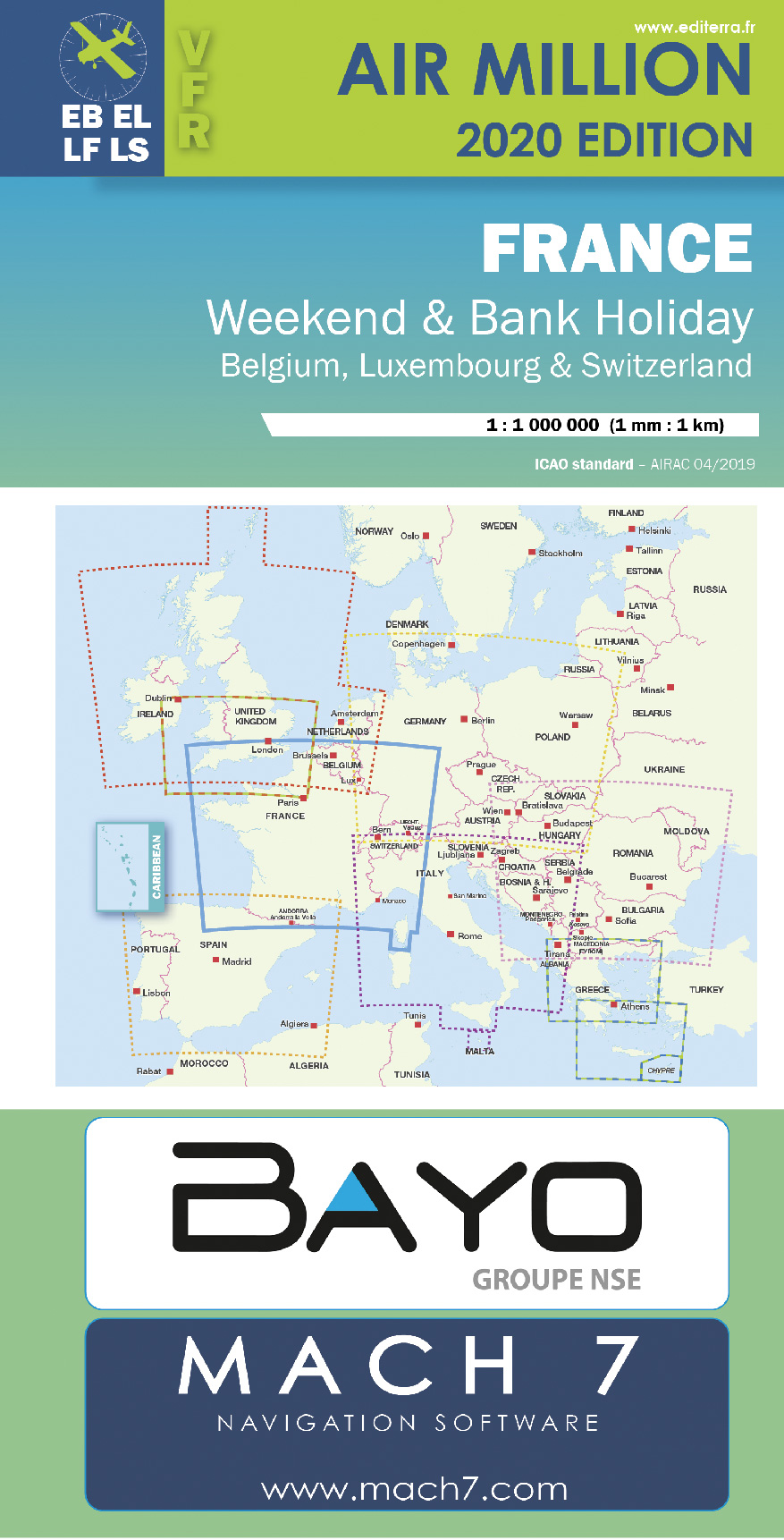 Product description:
Explore new horizons with the AIR MILLION range of European maps
On this map of France at a scale of 1: 1,000,000 is all the airspace from SFC to FL180, except inactive areas on weekends and holidays, including all military training areas and the RTBA (network very low altitude). This card therefore has the advantage of being lighter compared to the Weekday, Weekend and Bank Holidays version (this represents more than 350 deactivated spaces!).
Of course, all the zones from class A to E appear there as well as nearly 1,000 aerodromes, AIP, private or ULM (BASULM) fields, as well as natural parks, VFR reporting points, VFR routes and means radio navigation (VOR, VOR, DME and NDB).
Major improvements compared to previous editions:
overhaul of the aeronautical overlay graphic charter
redesign of the geographic background charter to improve the readability of the map
reinstatement of the 1 of hundreds on the frequencies of zones and AD
new design for AD cartridges (with name, ICAO code, altitude, frequency of call, approach and ATIS)
LAST UPDATE TO AIP: AIRAC FROM 26/03/2020
Product dimensions: 12 cm x 25 cm (folded format), 130 x 50 cm (open format).
---
£16.25 £16.25 inc. VAT (Exempt)*
Approximate currency conversions (for reference only)
€19,57 €19,57 including VAT (Exempt)*
*VAT is not charged for deliveries outside the EU
---