This product is no longer available, please use the navigation on the left to browse for alternatives
NFG098 Poland Air Atlas - Polska Atlas Lotniczy 2013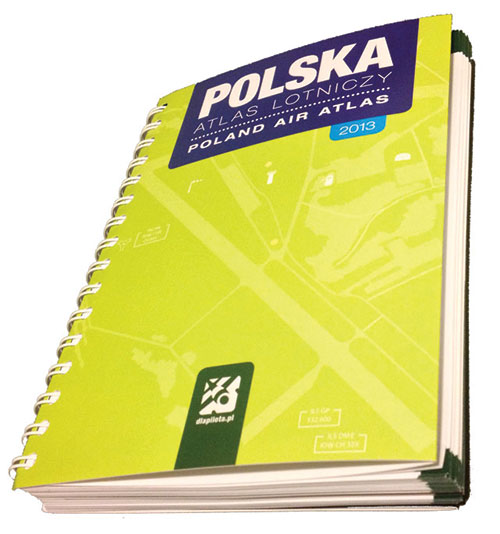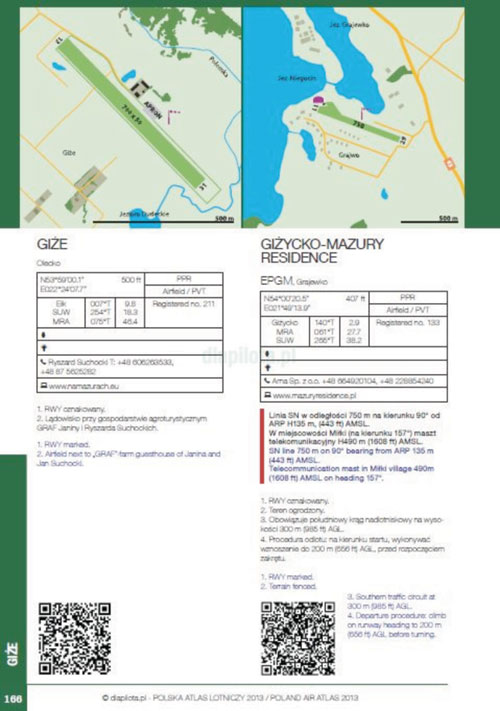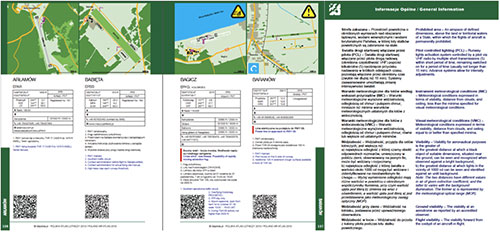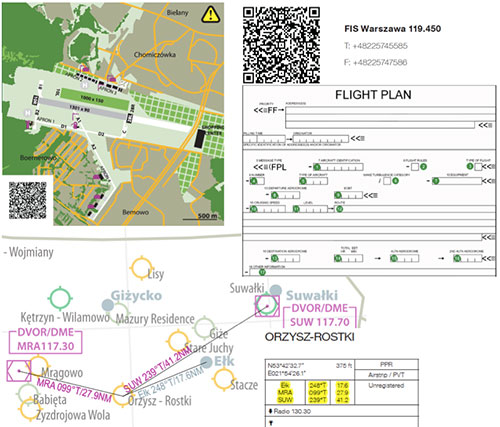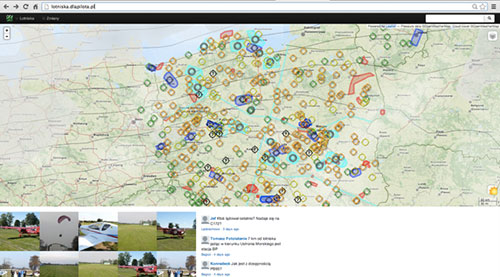 Product description:
307 Polish airports and airfields visualized with detailed maps, a short briefing on rules and procedures within Polish airspace, QR codes with telephone and address data, an intuitive system of localizing geographical points are the highlights of Air Atlas Poland 2013, published in a handy A5 format.
Air Atlas Poland is a continuation of the Air Atlas series, whose 2005 and 2009 editions were welcomed and highly acclaimed by the pilots both in Poland and Europe. We are proud that for most airmen flying in Polish airspace it is compulsory equipment. We have received many comments and ideas aimed at improving both the functionality and quality of the Atlas. Most of those were implemented and resulted in the changed the format and layout in this edition. All materials were gathered and verified through our airfield community portal lotniska.dlapilota.pl
The contents of Air Atlas Poland 2013 includes, among others:
307 maps illustrating airports and airfields with runway orientation and length, obstacles, buildings, wind socks and warnings important to flight safety
QR codes which can be scanned in order to provide address and telephone data for cellular phones (recommended app: SCAN)
In addition to geographical coordinates each airport and airfield is described by radial and distance from the nearest town/city (over 10 000 inhabitants ) and two nearest VOR/DME radio aids
Descriptions in the Polish and English languages
List of paraglide areas
Definitions, abbreviations and phrases
VFR flights rules in FIR Warszawa
ICAO flight plan instructions with abbreviations after latest changes (NEW)
VFR visibility and cloud distance minimums
VFR special flights
Collision avoidance
Right of way during flight
Land visual signals
Control tower light signals for airport traffic
Signals used to warn airship flying into or attempting to fly into restricted, forbidden or dangerous zones
Signals used during SAR missions
Emergency transponder codes
Emergency radio frequencies
Land signals used during aeroclub operations
Airship interception
Fire rescue and safety
ICAO localisation codes
Conversion tables
312 pages in A5 format with hard covers.
---
£59.95 £59.95 inc. VAT (Exempt)*
---
Share this product:
---