CAM104 Garmin USB Power Adapter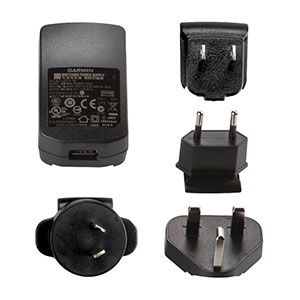 Product description:
Power and recharge your device wherever you go with our AC adapter. Simply plug the adapter into a wall outlet and connect to your device using a USB cable (sold separately). Includes adapter plugs for the US, UK, Europe and Australia.
PLEASE NOTE: This product is not available for guaranteed next day delivery. Please allow 5 working days for despatch.
---
£25.99 £31.19 inc. VAT (20%)*
Approximate currency conversions (for reference only)
€31,29 €37,55 including VAT (20%)*
*VAT is not charged for deliveries outside the EU
---