GIB003 Battle of Britain 1940-2020 – Playing Cards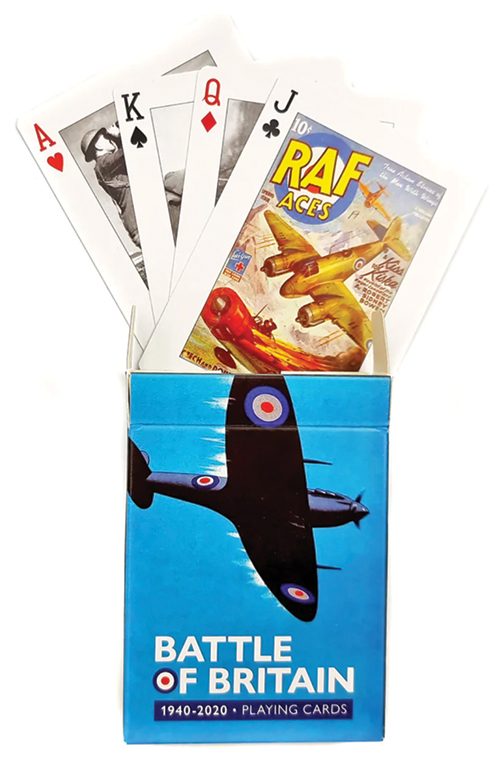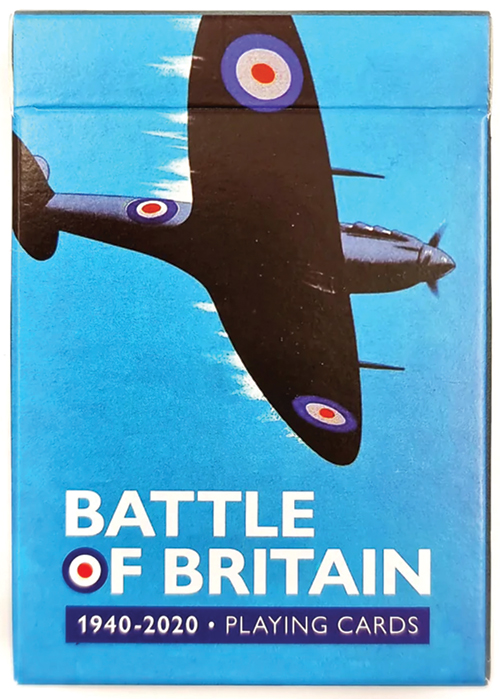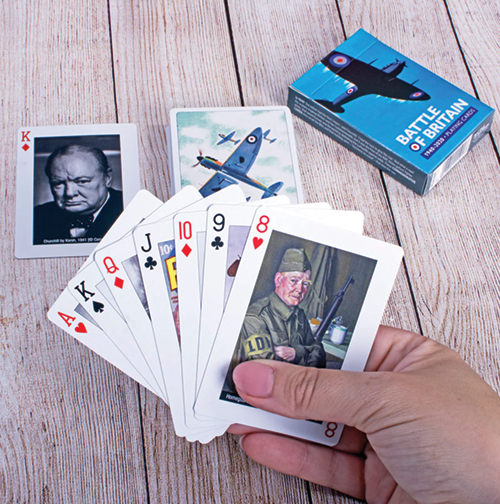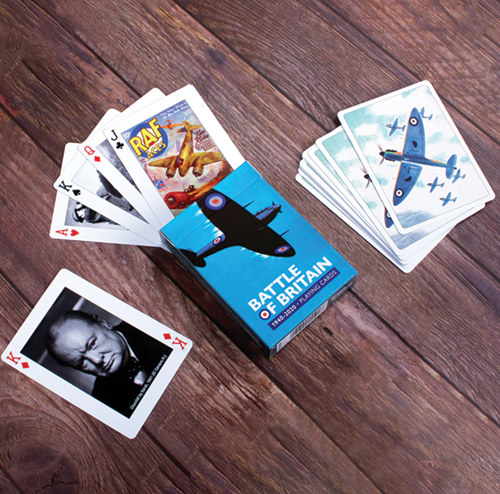 Product description:
These Battle of Britain playing cards celebrate Churchill's 1940s nation during Britain's finest hour. The cards feature images of the brave RAF fighter pilots who won the Battle of Britain against odds and withstood the blitz, doodlebugs and V2s, nostalgically reminding the player of the past commanders, spitfires and posters from the war. These collectable playing cards feature 52 unique images with each card face showing a different image.
Single pack of 52 cards and two jokers, card size 88mm x 63mm.
---
£4.58 £5.50 inc. VAT (20%)*
Approximate currency conversions (for reference only)
€5,51 €6,62 including VAT (20%)*
*VAT is not charged for deliveries outside the EU
---