JEP105 A & P Technician - General - Test Guide with Oral and Practical Study Guide - Jeppesen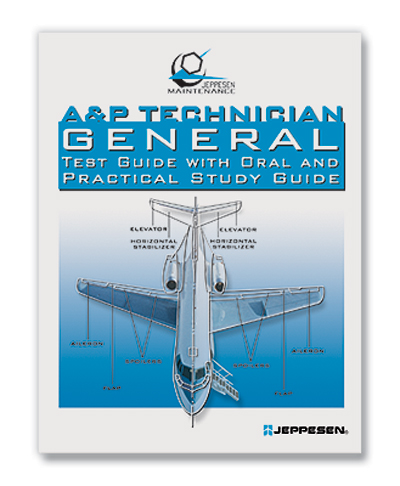 Product description:
An excellent, fully integrated, two-in-one tool! All Jeppesen maintenance test guides include an extensive database of FAA subject test questions, answers, explanations and references that are cross referenced to the corresponding Jeppesen A&P textbooks. Each test guide also includes the latest oral and practical test questions and answers. Please allow 3 weeks for delivery. 
ISBN: 0-88487-340-4.
272 pages.
---
£19.99 £19.99 inc. VAT (Exempt)*
Approximate currency conversions (for reference only)
€24,07 €24,07 including VAT (Exempt)*
*VAT is not charged for deliveries outside the EU
---