JEP701 Jeppesen GFD Multi-Engine Textbook (10D)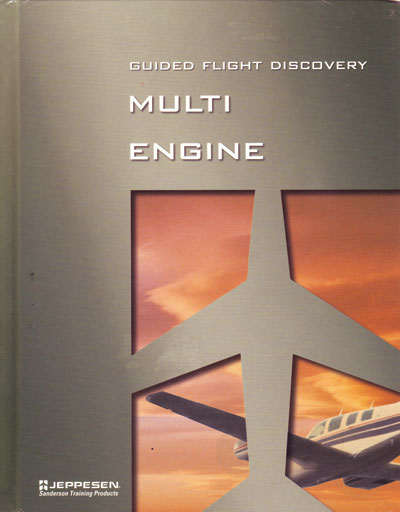 Product description:
Intuitive organisation and colourful presentation make this manual an essential study aid on your journey to seeking multi-engine rating. Each topic is presented in an innovative and logical way.
Focus:
Practical application of concepts through use of real world scenarios
Examine the latest research regarding engine-out aerodynamics
Human factors topic receives special attention
Multi-Engine manoeuvres and procedures
Features:
Concise and complete explanations of advanced concepts
Strategically-placed Discovery Insets supplement your learning
Human Elements Inserts help teach the mind/body/flight connection
Summary checklists at the end of each section
Key terms are highlighted throughout
Review questions are presented after each section
Helpful hints from real-world pilots and instructors
ISBN# 978-0-88487-053-1
Version: 10001888-003
Please allow up to 10 working days for despatch. This product is not available for guaranteed next day delivery.
---
£59.99 £59.99 inc. VAT (Exempt)*
Approximate currency conversions (for reference only)
€72,23 €72,23 including VAT (Exempt)*
*VAT is not charged for deliveries outside the EU
---