Jeppesen VFR Electronic Charting for JeppView®
Pooleys stock code: JVV-----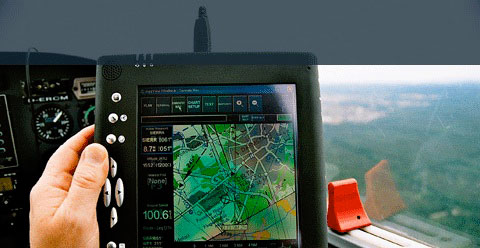 PLEASE CONTACT 00 44 (0)208 207 3749 FOR THIS PRODUCT
For VFR pilots who seek the advantages of fast, hassle-free access to electronic chart information, Jeppesen's JeppView electronic chart services are the ideal solution. As a VFR pilot, you can benefit from the convenience and increased efficiency of Jeppesen's electronic chart service. Designed for use on the ground and in-flight environment, this service allows you to view and print key information from a desktop or portable computer to support the preparation, planning and execution of VFR flights within Europe.
This comprehensive resource allows you to access and download a full range of Jeppesen VFR charts and information. JeppView also offers these capabilities:
Comes with JeppView FliteDeck, which enables you to view VFR terminal and enroute charts and electronic text in the cockpit.
View flight plans in JeppView FliteDeck and utilize moving-map capability on any geo-referenced VFR approach charts (external GPS receiver required).
Electronic VFR approach and airport charts can be printed for paper backup use in the cockpit.
Easy-to-use, easy-to-view, full-colour, vector-based electronic VFR approach and enroute charts.
Eliminate the need to carry bulky paper text pages.
Electronic text includes all general and country specific information.
Text chapters are structured as recommended by ICAO.
Update your charts anytime/anywhere via the Internet.
Plan routes from departure to destination including alternate routes.
Use Jeppesen's exclusive RoutePack format to create trip kits that can be exported to Jeppesen flight planning applications.
You can select from 32 countries or geographical coverages, all of which are updated in a 28-day cycle. (Trip kits are also available for flights outside your subscription area.) * Required IFR Initial CD.
PLEASE CONTACT 00 44 (0)208 207 3749 FOR THIS PRODUCT
---
Chart:
From £0.00 £0.00 inc. VAT (20%)*
---
Share this product:
---