VTV270 KING - Practical Risk, Management for Weather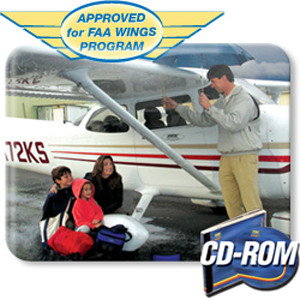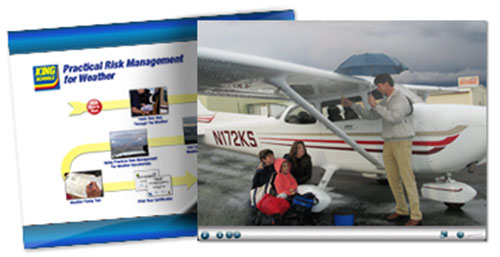 Product description:
Weather is unforgiving. It can kill you and the people you love. And, the sad ... truly tragic fact is that every weather-related accident could have been avoided ... every single one!
If you're like most pilots, weather decisions are not always easy. Should I go? ... What if the weather changes? ... How will I know if the weather changes? ... What are the risks? ... are common questions that many pilots have difficulty answering.
Manage Weather Risks
This aviation weather course for pilots, even though it is titled Practical Risk Management For Weather, it is not about the weather itself. 

What this course is about is managing the risks associated with weather and its constantly changing reality. It's about understanding your options ... and recognizing them quickly so you can make the right decisions, in a timely manner.

Using the Practical Risk Management CARE and PAVE checklists, you'll learn techniques for making specific weather decisions so you can plan and fly with confidence.
How to manage risks in poor weather
What the risks really are
Defining your personal weather minimums
Using 'Conservatism Without Guilt'
Day versus night weather flying
What role your aircraft performance plays in your weather decisions
Strategies for getting and interpreting weather information
---
£30.42 £36.50 inc. VAT (20%)*
Approximate currency conversions (for reference only)
€36,63 €43,95 including VAT (20%)*
*VAT is not charged for deliveries outside the EU
---