POW090 Led Lenser P2BM-8402 Key Ring Torch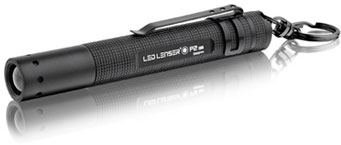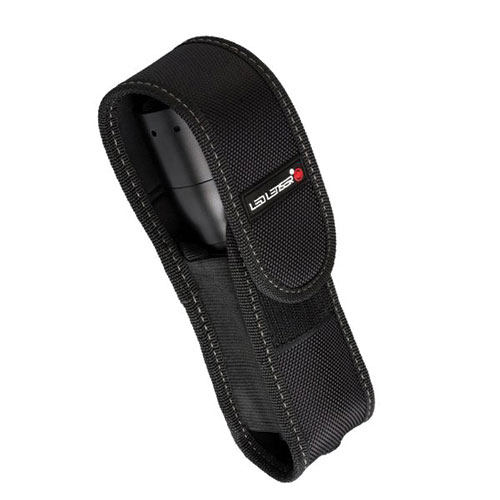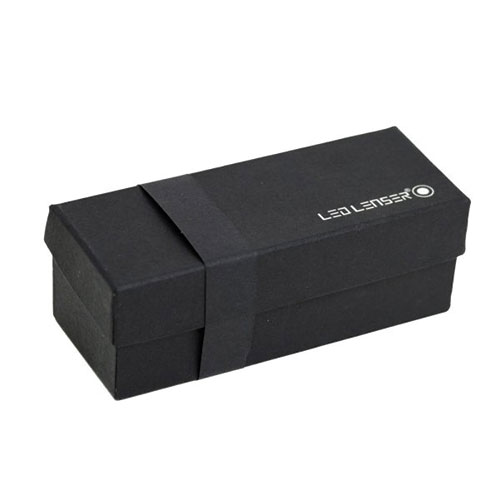 Product description:
Up to now, the luminous efficiency of a lamp depended on its size and weight.
With a mere 36g, this lamp weighs less than the end cap of big flashlights. Our illuminated Tom Thumb is equipped with the Blue Moon Focus System, and can be focused by moving the lamp head (Speed Focus). The blue circle surrounding the pure white light cone is simply fascinating. For the LED Lenser P2 BM – as for all of our flashlights – we have spared neither trouble nor expense. The only thing we saved on is weight.
DETAILS:
- LED: high end power LED
- Lumens: 16
- Beam distance: 25m
- Burn time: 7h
- Focus: blue moon focus system (twist for spot/flood)
- On/Off: barrel end switch
- Energy tank: 1.8Wh
- Power supply: 1 x AAA battery (included)
FEATURES:
- High end power LED
- Speed focus & blue moon focus system
- Matte black finish
- High grade aluminium end cap (splash proof)
- High grade aluminium body (splash proof)
- Hard gold plated electrical contacts (corrosion resistant)
- Ballistic nylon sheath (black)
- Carabiner attachment (included)
- Lanyard attachment (included)
- Pen clip (removable)
- Knurled grip
- Keyring 
- Lanyard hole
- Product design award winner
Size & Weight:
- Length: 103mm | 10.3cm
- Diameter: 14.5mm | 1.45cm
- Weight: 1.26oz | 36g
Please allow up to 5 working days for delivery. This product is not available for guaranteed next day delivery.
---
£15.54 £18.65 inc. VAT (20%)*
Approximate currency conversions (for reference only)
€18,71 €22,45 including VAT (20%)*
*VAT is not charged for deliveries outside the EU
---