Nordian Instrumentation - Helicopter (5D)
Pooleys stock code: NOR107H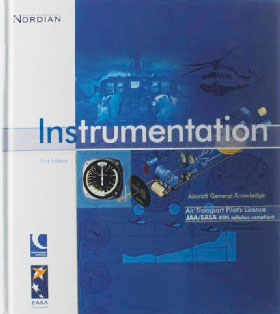 Instrumentation for Helicopters (EASA)
This book covers all types of instruments found in todays helicopters. Both instrumentation of small, single-engine piston helicopters and large, modern helicopters are covered here.
456 pages
294 illustrations
141 questions
Main topics are among the following: Air Data Instruments and Radio Altimeters, Gyroscopes, Magnetic Compasses, Inertial Navigation Systems, IIS and EFIS, FMS, Engine Instrumentation, Helicopter Automatic Flight Controls, Alerting and Recording Systems, ACAS, TAWS.
Together with our books Airframes and Systems for Helicopters, Powerplant for Helicopters and Electrics, the Instrumentation for Helicopters book covers the curriculum in the Aircraft General Knowledge as required by EASA.
Please allow up to 20 working days for despatch. This product is not available for guaranteed next day delivery.
---
£78.95 £78.95 inc. VAT (Exempt)*
---
Share this product:
---