Nordian Principles of Flight - Helicopter (5D)
Pooleys stock code: NOR113H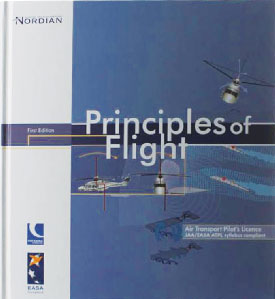 Principles of Flight
"Principles of Flight" is the largest book in our Nordian ATPL series, consisting of nearly 600 pages. Though, it has a very student friendly format, it is easy to read and has more than 1000 colourful illustrations.
Although this book is written to enable student pilots to pass the EASA exam, it is also highly recommended and suitable for others, who have an interest in aerodynamics.
The book covers a large number of topics related to the subject of aerodynamics. Some of the main topics are. Lift, Drag, Thrust. Lift Augmentation. Flight Controls, Stability. Stalling. Performance and Manoeuvres. Dangerous Flight Conditions, Transonic and Supersonic Aerodynamics.
Please allow up to 20 working days for despatch. This product is not available for guaranteed next day delivery.
---
£87.95 £87.95 inc. VAT (Exempt)*
---
Share this product:
---