BTG982 Bravo, Persevere! – Robert Spencer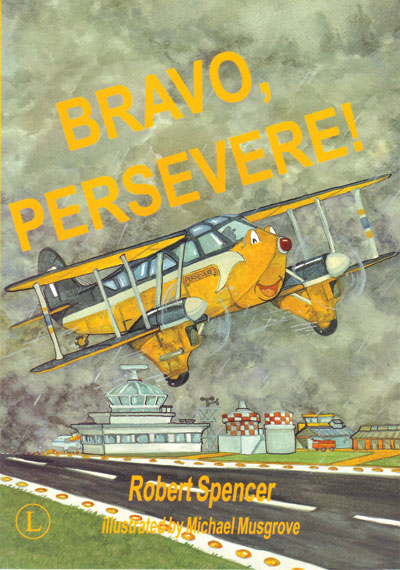 Product description:
This is a tale of the underdog's will to succeed. Children will find the story involving and will cheer the little plane on during his nerve-wrecking flight. Persey will certainly become a popular and enduring character.
Written by a professional aviator and flying instructor the author has lent total authencity to the story describing the essential elements of flight whilst weaving explanations dextrously into the text. This attractive volume will make an ideal companion for the aspirant aviator of all ages.
---
£3.95 £3.95 inc. VAT (Exempt)*
Approximate currency conversions (for reference only)
€4,76 €4,76 including VAT (Exempt)*
*VAT is not charged for deliveries outside the EU
---