NCB011 CB-1R Rigid Control Board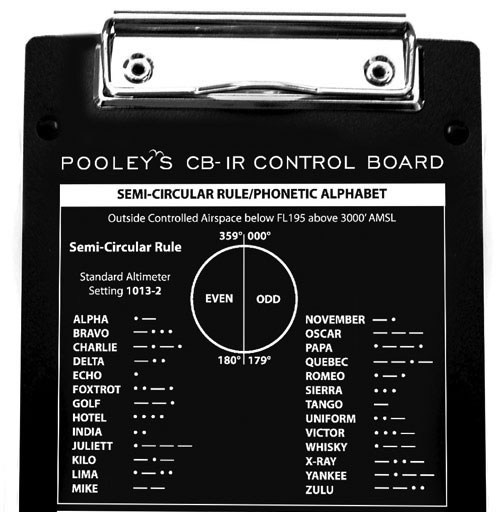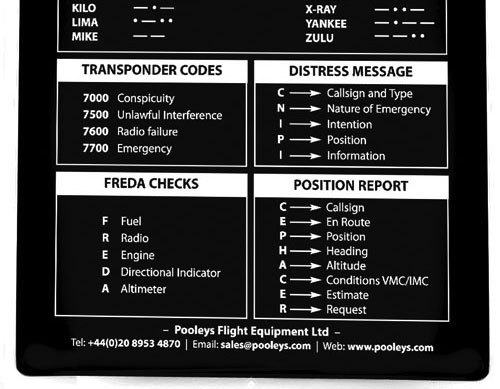 Product description:
Slim fit board ideal for small cockpits. Fitted with a single pen clip and spring clip. Elasticated velcro fastening thigh strap and moulded, cushioned back for comfort. Printed white lettering detailing semi-circular rules, phonetic alphabet, morse code, selected transponder codes and mnemonic position report.
Size: 133(w) x 233(h)mm.
– MADE IN THE UK –
---
£14.96 £17.95 inc. VAT (20%)*
Approximate currency conversions (for reference only)
€18,01 €21,61 including VAT (20%)*
*VAT is not charged for deliveries outside the EU
---