NCB020 CB-2 Control Board with Ring-Binder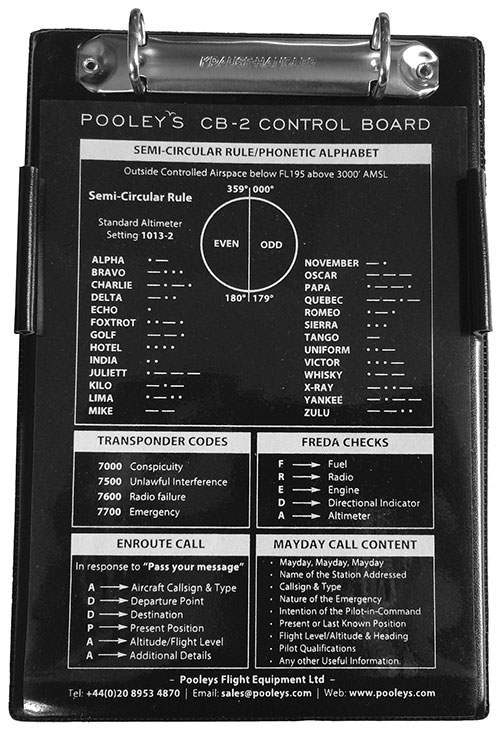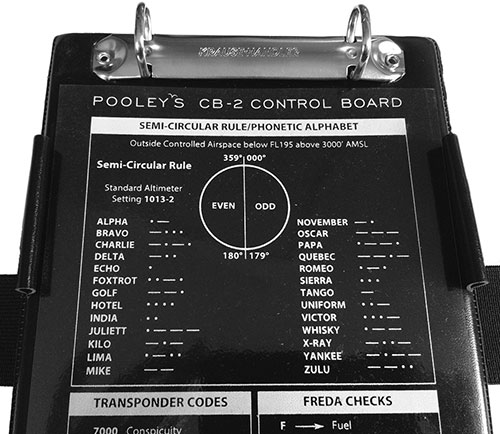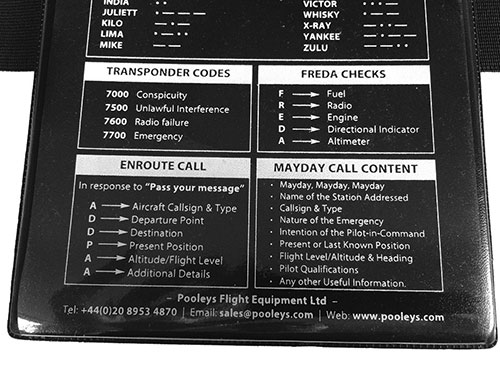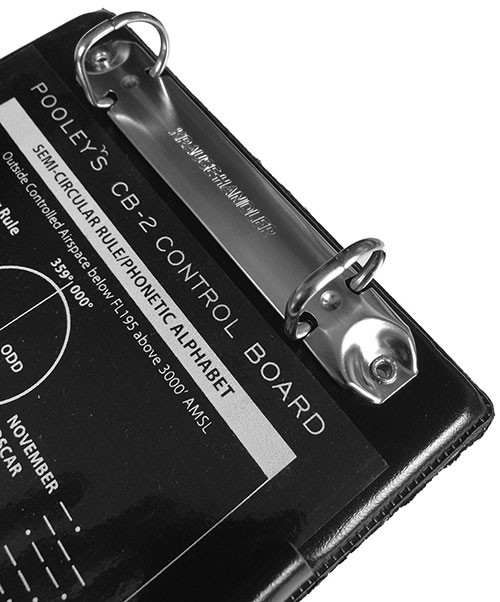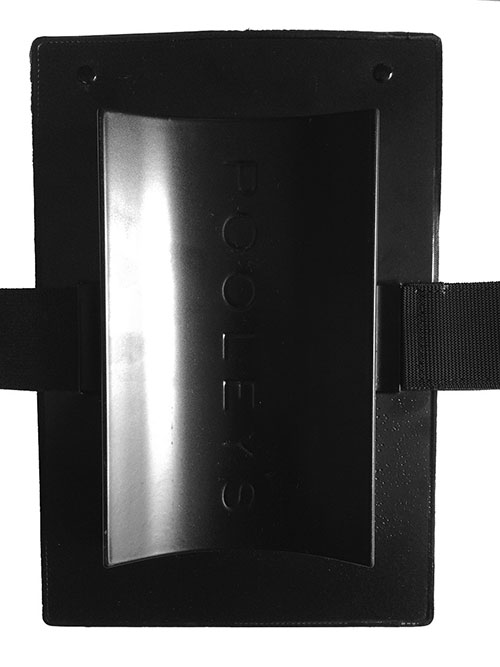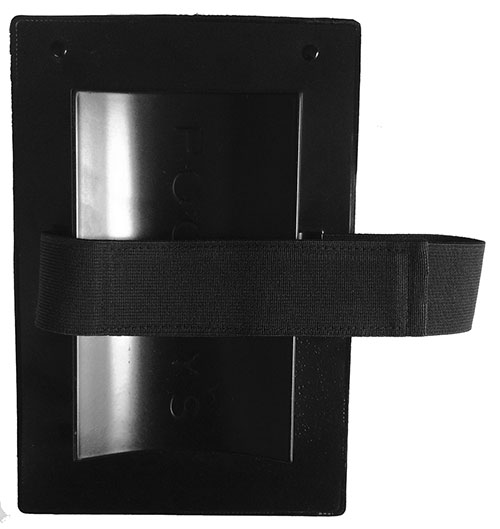 Product description:
NEW Pooleys CB-2 Control Board
The CB-2 is a simple, lightweight Pilot's Kneeboard. Rigid in construction and finished in durable black leather grain PVC. Fitted with a ring-binder for charts. Includes 2 loops (one each side) to hold chinagraph/lead pencils or pens, with a clear plastic flip over protective cover on front, elasticated velcro-fastening thigh strap and moulded, cushioned back for comfort. Printed white lettering detailing Semi-Circular Rules, Phonetic Alphabet, Transponder Codes, FREDA Checks, Enroute Call and MAYDAY Call Content.
Size: 157mm (w) x 230mm(h)
MADE IN THE UK
---
£19.58 £23.50 inc. VAT (20%)*
Approximate currency conversions (for reference only)
€23,57 €28,29 including VAT (20%)*
*VAT is not charged for deliveries outside the EU
---