NCT010 CTP-1 Time Scale & Calculator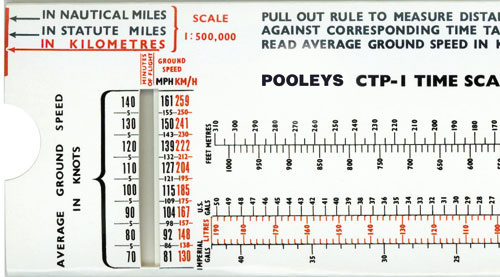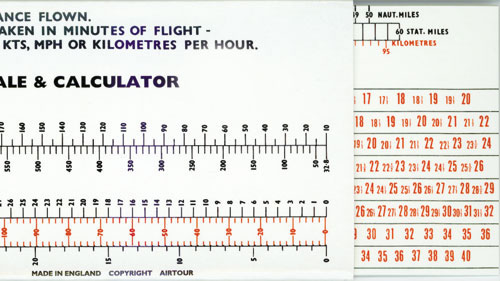 Product description:
The CTP-1 is a handy time scale for rapid groundspeed and ETA calculations. Manufactured in white card 215mm x 70mm size. Sliding scale measures distance flown in Nautical Miles, Statute Miles or Kilometres off 1:500,000 VFR Charts. Window then displays average ground speed in knots, miles per hour and kilometres per hour. Reverse incorporates sliding scale indications of distance off course and degree of error for distance flown.
---
£13.29 £15.95 inc. VAT (20%)*
Approximate currency conversions (for reference only)
€16,00 €19,20 including VAT (20%)*
*VAT is not charged for deliveries outside the EU
---