GEP011-85 Epaulettes – Full Length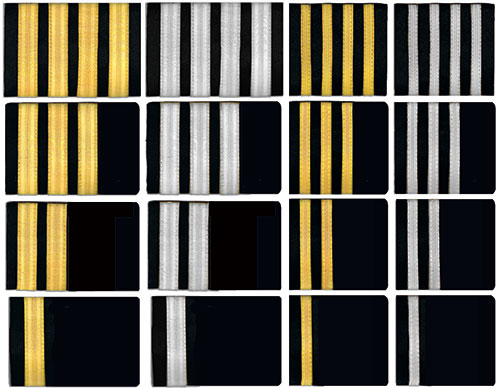 Product description:
These uniform epaulettes come in full length, in 1/2 inch or 1/4 inch and in Gold or Silver. Available in 1, 2, 3 or 4 bar and suitable for raincoats, jackets, pullovers and shirts. Finely woven gold or silver finish braid with durable fabric backing and velcro fastening for easy attachment.
(GEP011, GEP016, GEP021, GEP026, GEP031, GEP036, GEP040, GEP045, GEP051, GEP056, GEP061, GEP066, GEP071, GEP076, GEP080, GEP085)
---
From £7.46 £8.95 inc. VAT (20%)*
Approximate currency conversions (for reference only)
€8,98 €10,78 including VAT (20%)*
*VAT is not charged for deliveries outside the EU
---