ODW525 OneDryWash Extendable Mop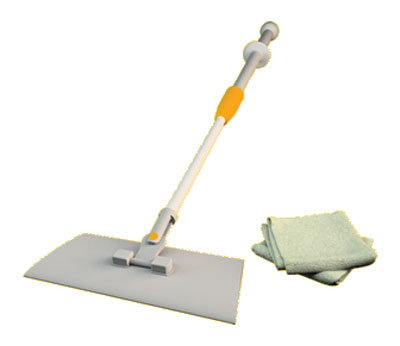 Product description:
In the same way that using OneDryWash saves you time and money, our extendable mop will do as well? The OneDryWash extendable mop gives you the freedom to clean those hard to reach places when ever and where ever you are. You wont need to get out your ladders and risk potential injury reaching and stretching from high up positions.
The Clever Bit? When you are done the whole unit folds down into a convenient size which can be easily stored or transported. Our mop has been chosen for its robust construction and lightweight materials so its easy to use and will last the test of time even in the hands of the most frequent cleaner.
---
£33.33 £40.00 inc. VAT (20%)*
Approximate currency conversions (for reference only)
€40,13 €48,16 including VAT (20%)*
*VAT is not charged for deliveries outside the EU
---