AP023 Pooleys Flying Instructor's Guide to Pre-Flight Briefing (A) – 2nd Edition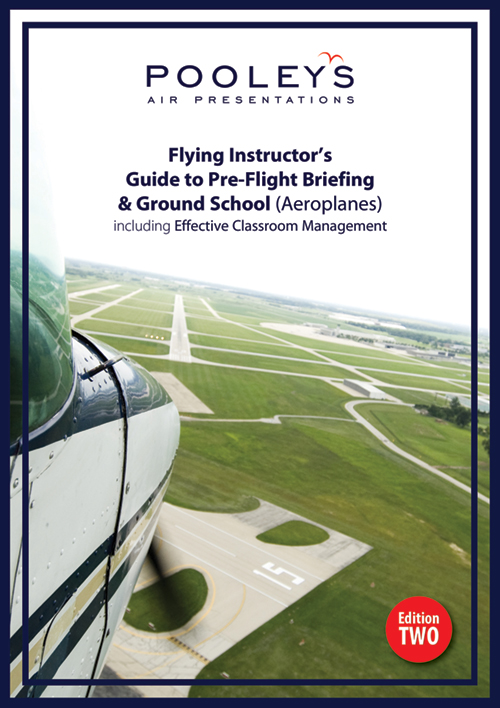 Product description:
This is a unique set of instructor notes to guide the instructor through each flight exercise and to expand on the important teaching points shown on each PowerPoint slide. Useful reminders on teaching techniques together with practical sequences to follow in the air, make this book a real "must-have" for all flight instructors however experienced.
An invaluable source book which enhances Pre-flight Briefings as a teaching tool. Includes Ground School Notes & Classroom Management. Spiral-bound.
---
£15.00 £15.00 inc. VAT (Exempt)*
Approximate currency conversions (for reference only)
€18,06 €18,06 including VAT (Exempt)*
*VAT is not charged for deliveries outside the EU
---