Pooleys PPL Helicopter Pilot's Starter Kit
Pooleys stock code: PSK STANDARD HELI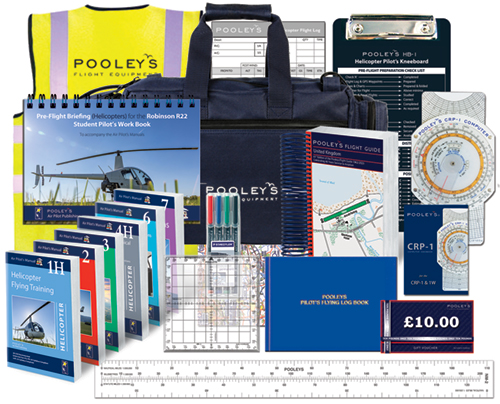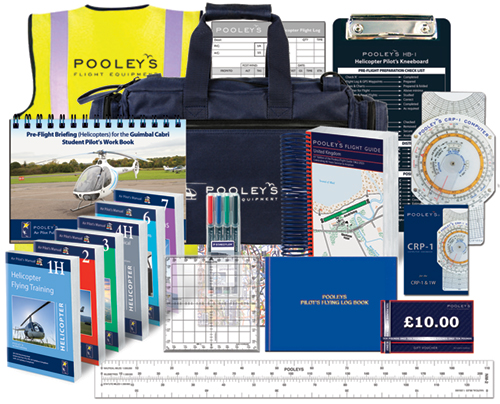 A first class starter pack for the Helicopter Pilot.
This pack contains the following items:
Choose from Pre-Flight Briefing (H) for the Guimbal Cabri Work Book OR PFB (H) Robinson R22 Work Book.
Set of 6 x Air Pilot Manuals (APM 1H, APM 2, APM 3, APM 4H, APM 6 & APM 7) Books.
Pooleys CRP-1 Flight Computer.
Pooleys PP-1 Protractor.
Pooleys NM-2 Scale Ruler.
Pooleys HB-1 Kneeboard & Log Pad.
CAA 1:250,000 chart of your local area (please specify area required).
Set of Permanent Lumocolour Markers.
Pooleys PPL Log Book.
Pooleys Spiral UK Flight Guide (latest edition).
Pooleys FC-8 Flight Bag
Pooleys High Visibility Jacket
Pooleys £10 Gift Voucher.
BUY THE COMPLETE KIT AND SAVE £163.50 IF PURCHASED SEPARATELY!!
PLEASE CHOOSE YOUR CHART FROM THE OPTIONS BELOW.
---
Chart:
Choose your PFB (H) Work Book:
£272.49 £272.49 inc. VAT (Exempt)*
---
Share this product:
---
Related products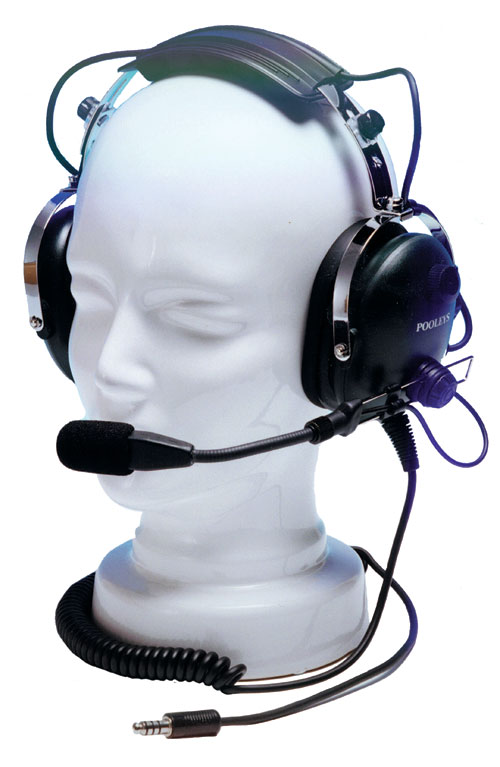 Pooleys Passive Headset for Helicopter Pilots + FREE Headset Bag
£124.99
£149.99 inc. VAT (20%)
View Product

Pre-Flight Briefing (H) for the Robinson R22 Powerpoint & Pilot's Work Books Combo
£49.95
£59.94 inc. VAT (20%)
View Product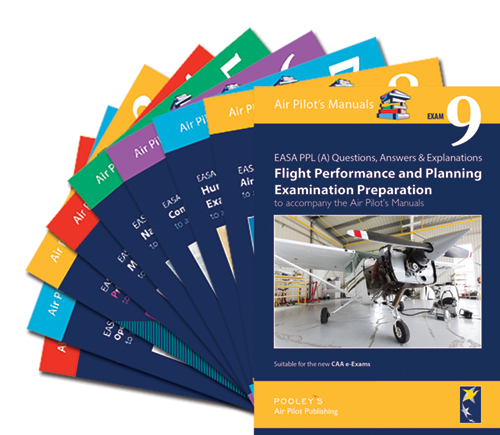 Q&A Examination Preparation Books 1-9 for PPL (A)
£68.95
£68.95 inc. VAT (Exempt)
View Product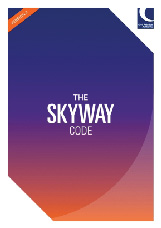 CAP 1535 – The Skyway Code Version 3
£12.95
£12.95 inc. VAT (Exempt)
View Product