NPP080 PP-8 Triangular Track Line Protractor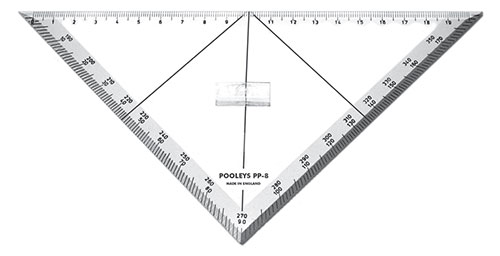 Product description:
Designed to give True or Magnetic headings and Reciprocals from Meridians or Magnetic North pointers when hypotenuse is aligned with the desired Track. Under-printed with white border for greater definition of headings scale. Incorporates Millimetre scale to 20mm and knob for easier operation.
Size: 223mm x 115mm
---
£8.29 £9.95 inc. VAT (20%)*
Approximate currency conversions (for reference only)
€9,98 €11,98 including VAT (20%)*
*VAT is not charged for deliveries outside the EU
---