BTH002 Redhead in the Clouds – How I started Headcorn Aerodrome, the colourful life of Diana Patten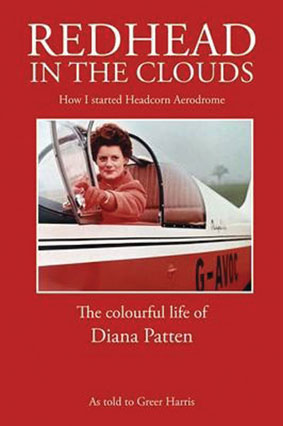 Product description:
Diana Naismith was a plucky, pretty tomboy, mad on cars and planes. When she met and married Chris Freeman, a handsome former Army Officer and talented engineer, whose family just happened to own a large farm in Kent.. that just happened to have an old wartime airstrip.. her life really took off. She longed to have her own plane – and from one aircraft, and thanks to the energy and imagination of the dynamic young couple, Headcorn Aerodrome was born and eventually evolved into the thriving operation it is today.
---
£12.50 £12.50 inc. VAT (Exempt)*
Approximate currency conversions (for reference only)
€15,05 €15,05 including VAT (Exempt)*
*VAT is not charged for deliveries outside the EU
---