RAM-B-237 Holder for Camera with connecting ball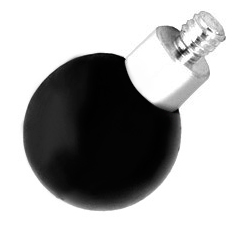 Product description:
The RAM-B-237, universal camera and camcorder base consists of a rubber ball, connected to a ¼-20/M6x1 camera thread. The male thread matches most standard camera and camcorder female threads found on the bottom of the camera.

Material: 
Powder Coated Marine Grade Aluminium.


---
£8.33 £10.00 inc. VAT (20%)*
Approximate currency conversions (for reference only)
€10,03 €12,04 including VAT (20%)*
*VAT is not charged for deliveries outside the EU
---