VTV002 Robinson R22 DVD (10D)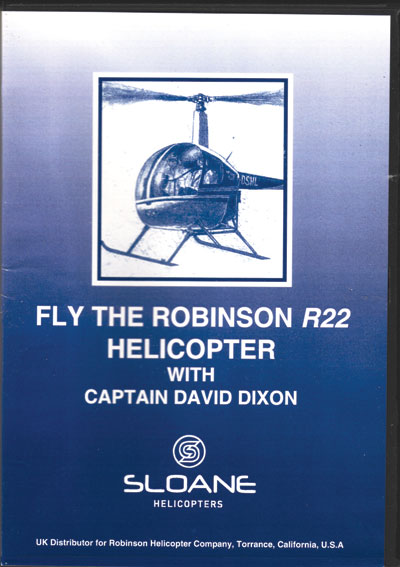 Product description:
The Robinson R22 has become the Worlds most popular light helicopter. With over 3000 sold Worldwide, the Robinson is ideally suited for training and private ownership. This dvd demonstrates the basic flying exercises necessary to prepare student pilots for their first solo flight. It is designed to be used in conjunction with the Sloane Student Study Guide and an approved course of instruction, to provide a unique work of reference for the student pilot. It is also valuable for the experienced pilot to assist in maintaining proficiency. Written by Captain David Dixon For use with a European DVD Multiregion DVD Player. Not for use in USA or Oceania.
Please allow up to 10 working days for despatch. This product is not available for guaranteed next day delivery.
---
£21.25 £25.50 inc. VAT (20%)*
Approximate currency conversions (for reference only)
€25,59 €30,70 including VAT (20%)*
*VAT is not charged for deliveries outside the EU
---