Tecnam TFS-15 XV Extra Vision Face Shield for Aviation
Pooleys stock code: TFS015XV
Manufacturer's part number: TFS-15 XV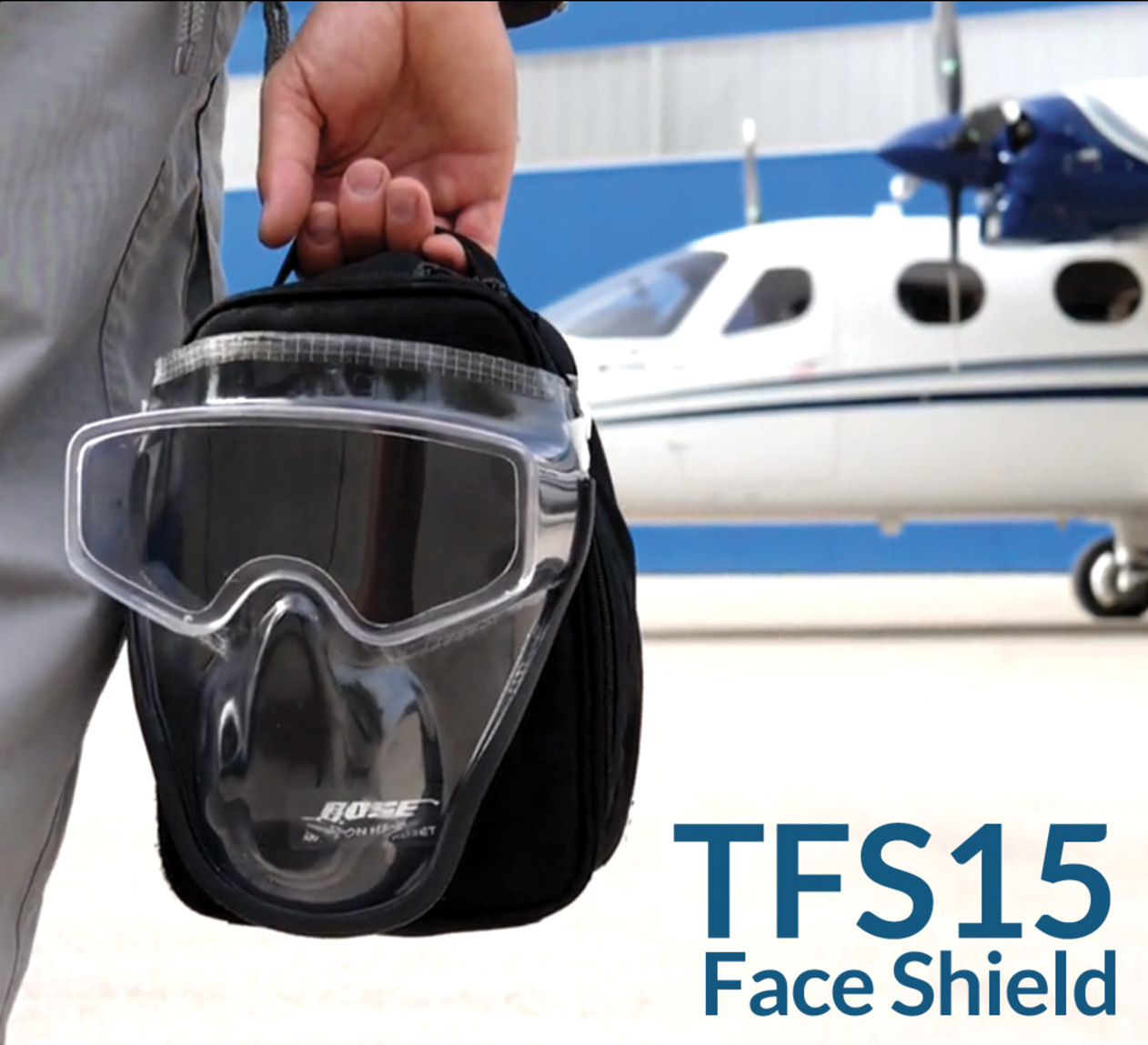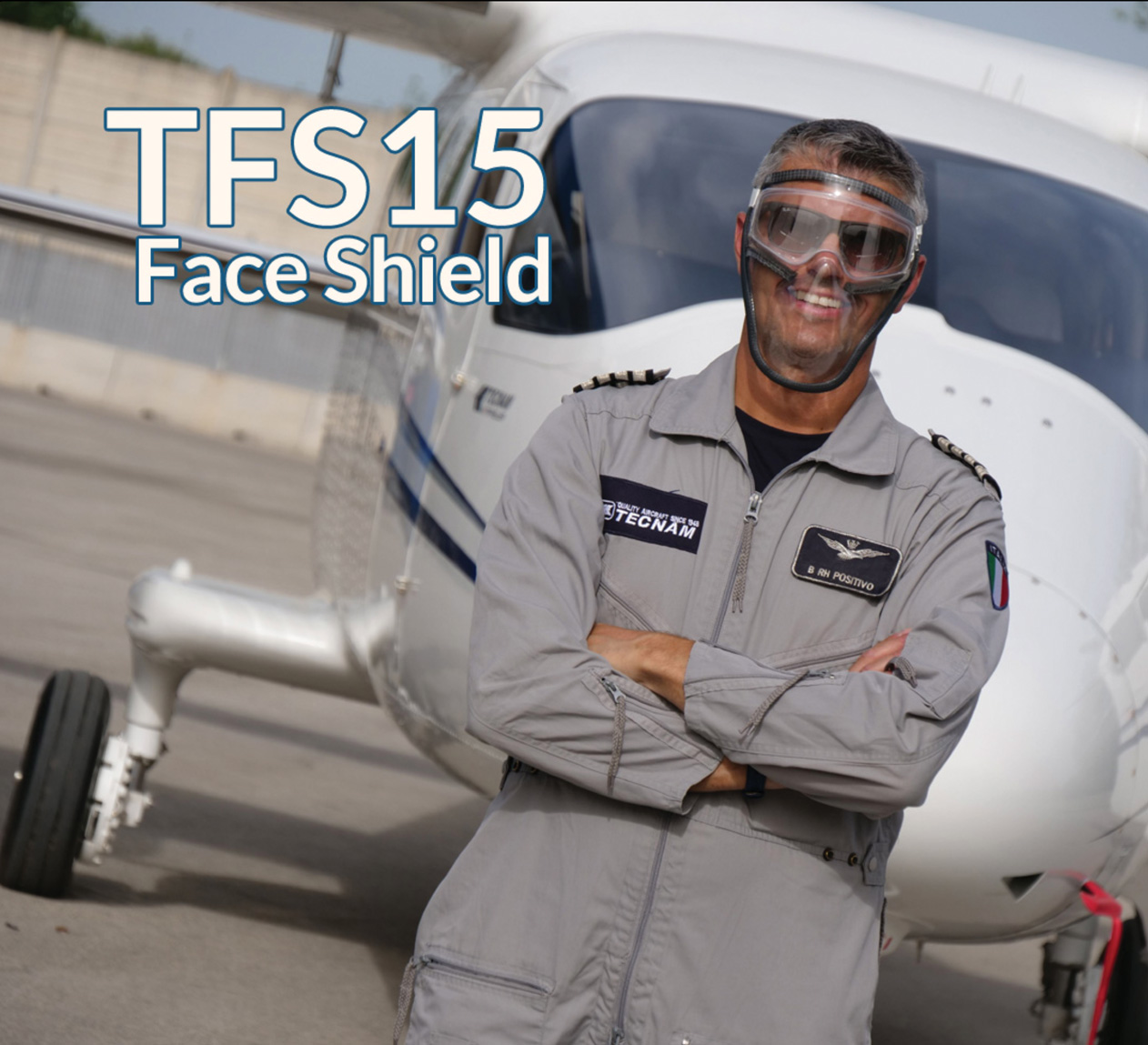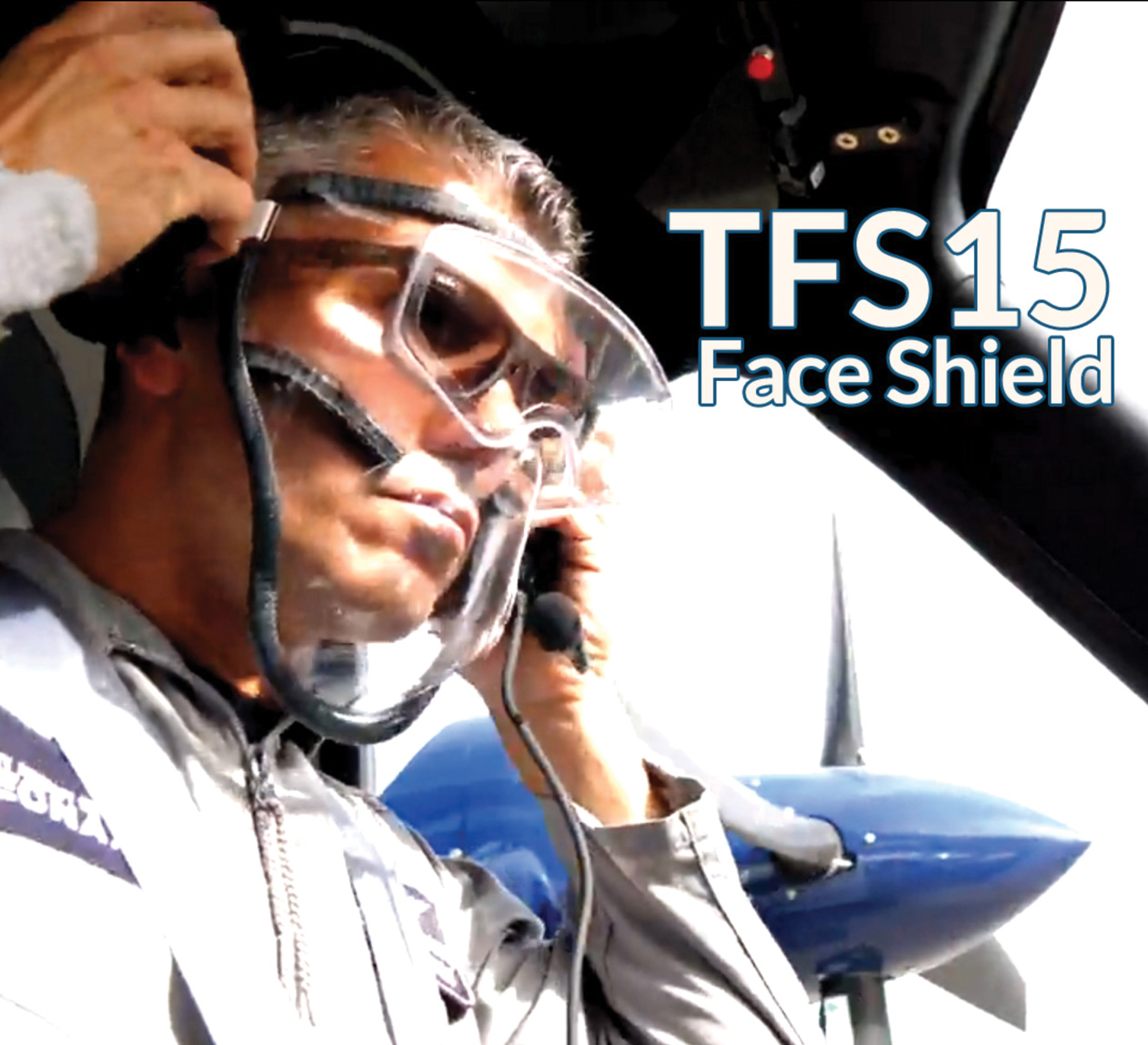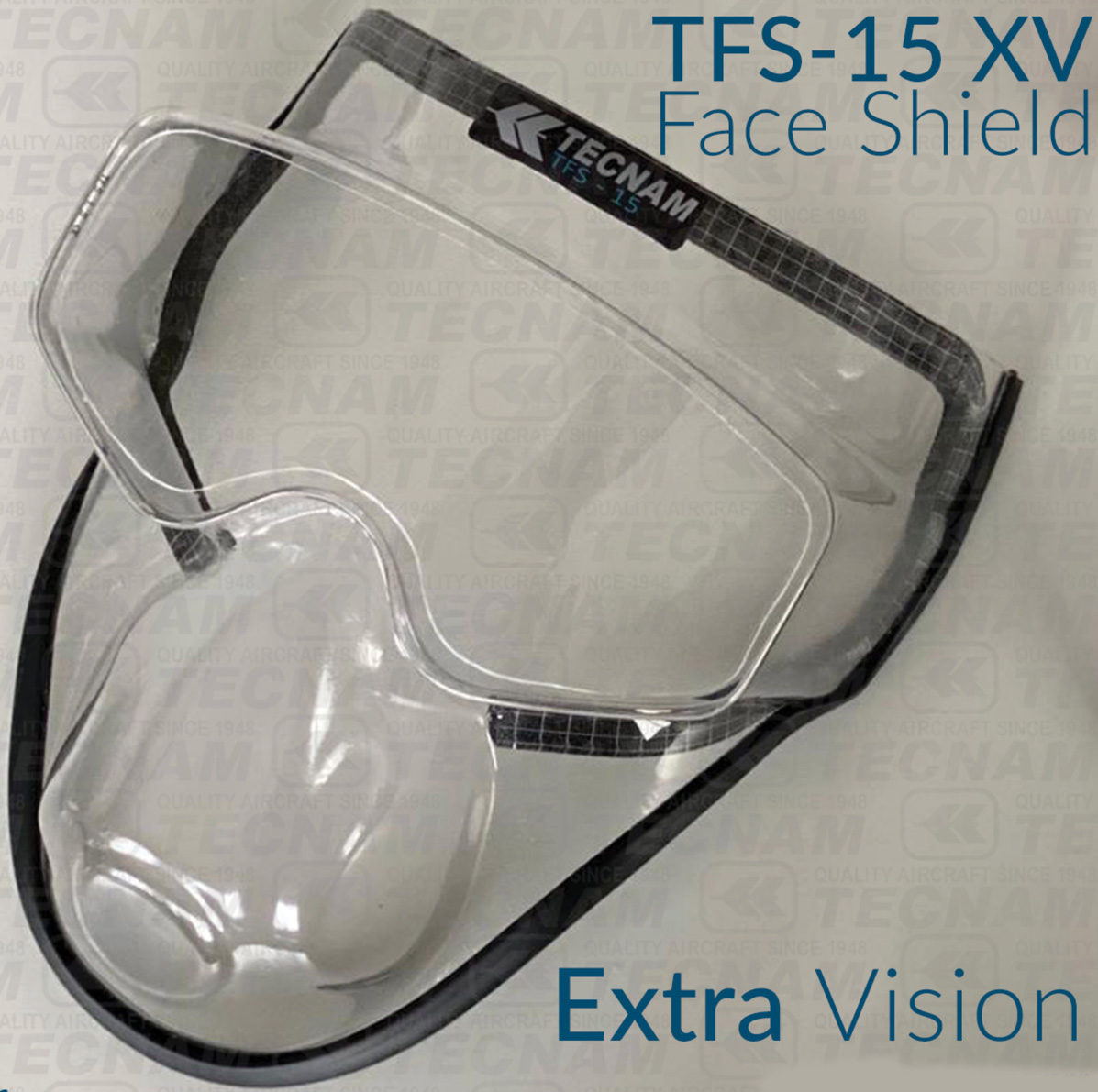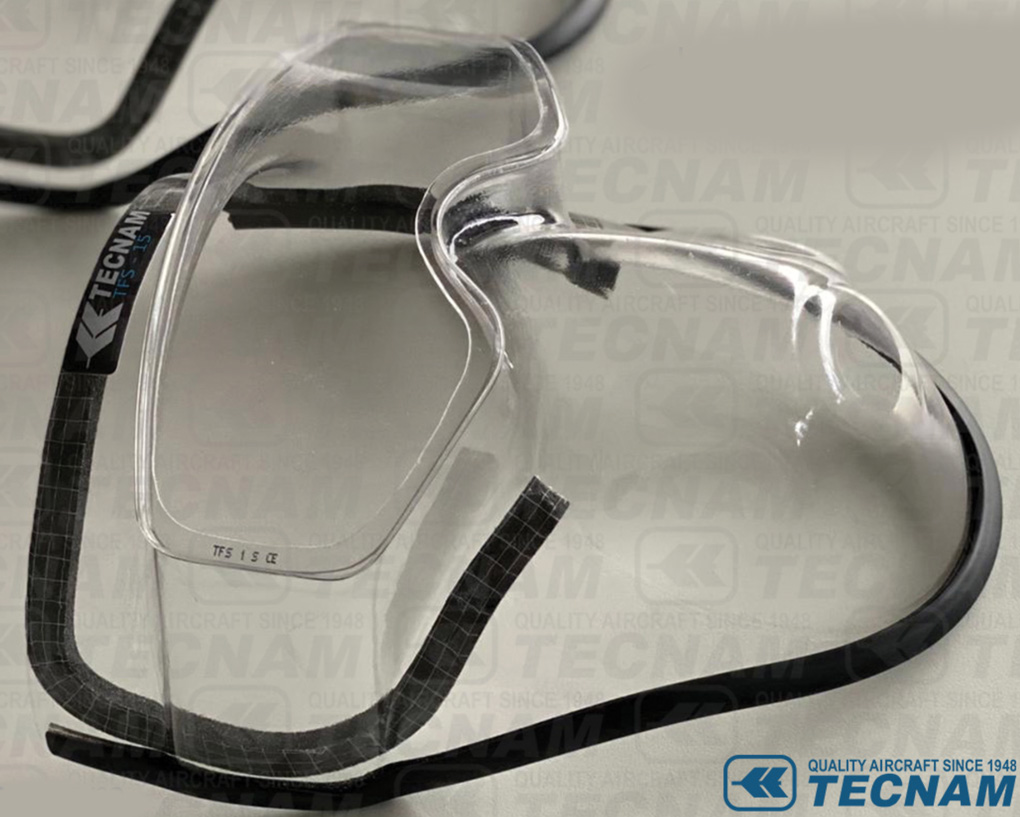 The sleek TFS-15 XV is only available from Pooleys in the UK and gives you more lateral vision than the previous version, increasing the total Field of View.
The Tecnam TFS (Face Shield) provides eye protection against droplets and sprays of fluids containing biological agents, while also protecting the nose and mouth from direct inhalation of biological matter that may contain the coronavirus. Designed to fully adapt to the face, a single elastomer fascia allows the face shield to be worn comfortably, thanks to the polyolefin foam that is widely used in medical applications. Ventilation is free but airstream is forced rearward and its transparency allows your smile to show!
Last but not least, we hope this will contribute to a quick return to flight activities for our pilots, passengers and flight-training organisations."
Tecnam TFS (Face Shield) Main Features:
Full protection for face: eyes, nose and mouth;
Reusable and recyclable;
Comfortable and ergonomic;
Able to be used while wearing spectacles;
Latex free and solvent free;
Washable and can be sterilised using ethylene oxide;
A surgical or FFP mask can be accommodated beneath the device.
Instructions: TFS-Istr-ITA-EN_200527-C_DPI
The TFS-15 headset is a Personal Protection Equipment, II Category with CE mark.
---
£32.92 £39.50 inc. VAT (20%)*
---
Share this product:
---
Related products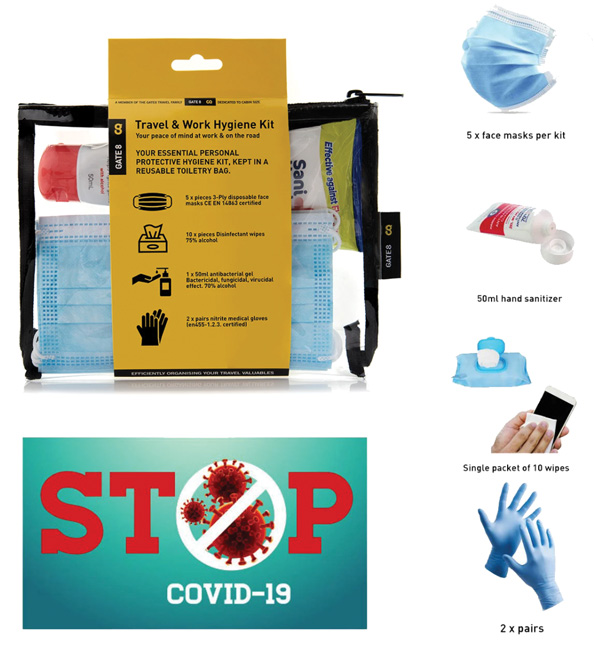 GATE8 Work & Travel Hygiene Kit
£16.66
£19.99 inc. VAT (20%)
View Product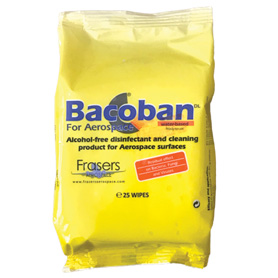 Bacoban for Aerospace Pack of 50 Wipes
£6.25
£7.50 inc. VAT (20%)
View Product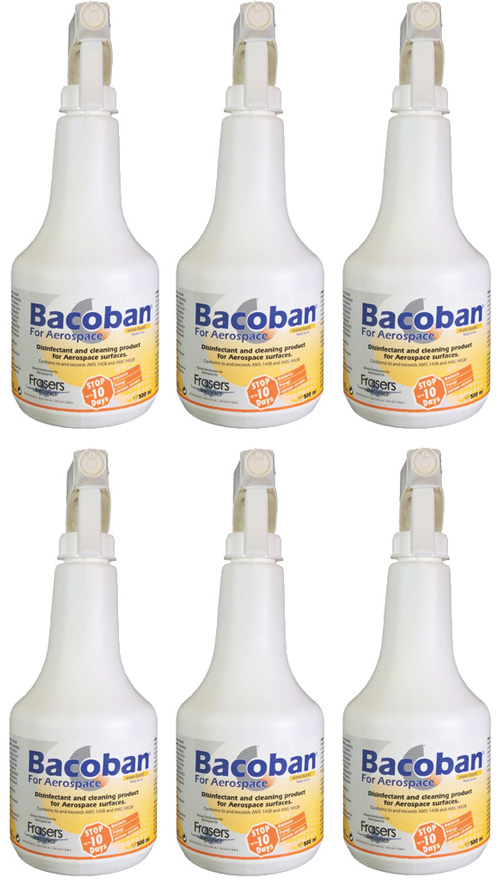 Bacoban for Aerospace 1% – Case of 6 x 500ml bottles
£60.00
£72.00 inc. VAT (20%)
View Product

Cressi Anti Fog Spray
£8.29
£9.95 inc. VAT (20%)
View Product