SLJ020 Infant Life Vest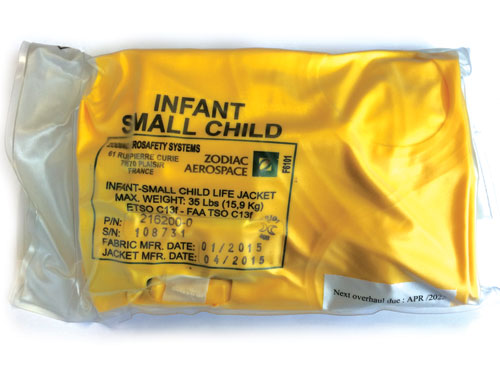 Product description:
216200-0 EASA, FAA and CAA Certified. TSO C13F Qualified. Colour: Yellow. Infant-Small Child Life Jacket.
Max. Weight: 35lbs (15.9kg) ETSO C13F-FAA TSO C13F

Please note: Because this product contains a gas canister, shipment over water within the UK (e.g. Northern Ireland) has to be sent by ship and usually incurs extra shipping costs. If this is the case for you, we will contact you once your order is placed and (if acceptable) collect the shipping cost balance.
---
£160.49 £192.59 inc. VAT (20%)*
Approximate currency conversions (for reference only)
€193,23 €231,88 including VAT (20%)*
*VAT is not charged for deliveries outside the EU
---