MyPilotPro GoPro Spider Swivel Cockpit Mount
Pooleys stock code: MPP012
Manufacturer's part number: spider swivel cockpit mount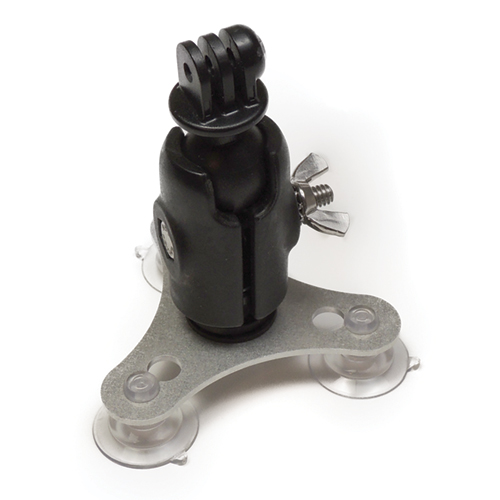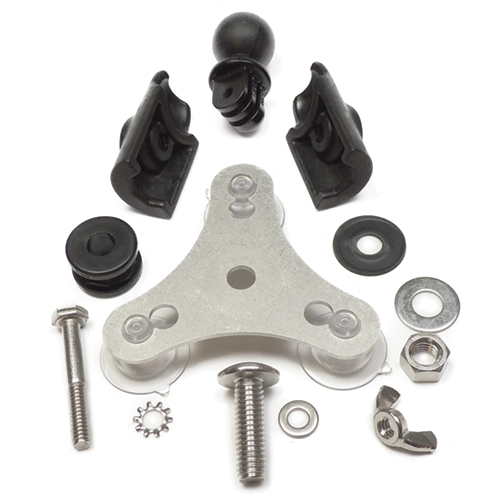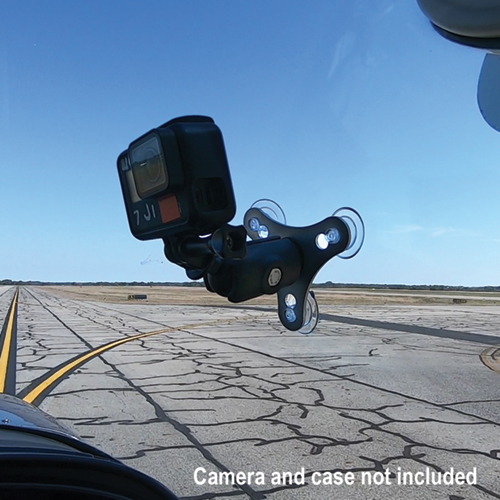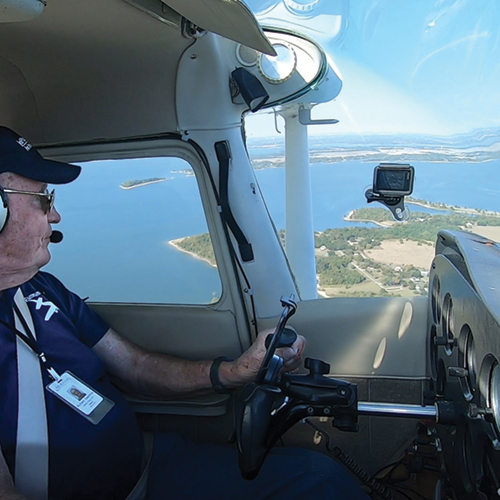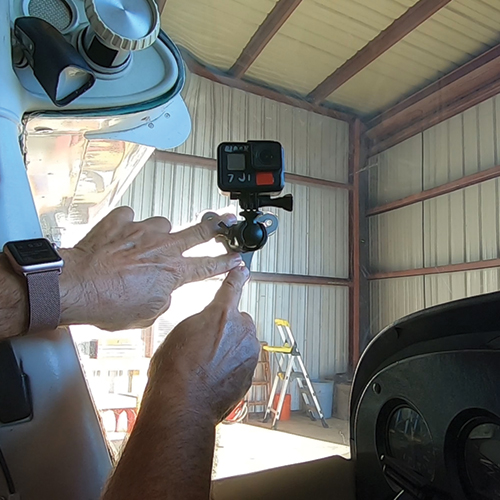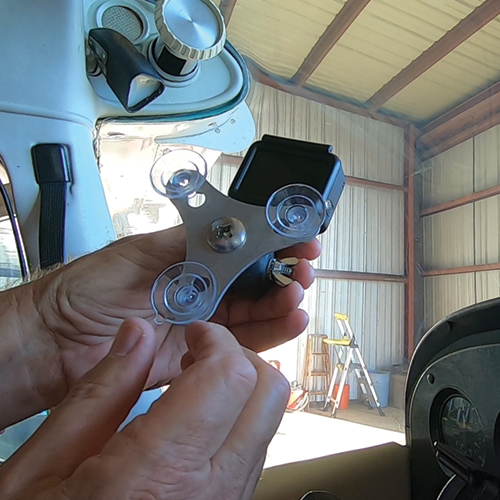 The MyPilotPro Spider Swivel GoPro Windshield Mount was designed around the need to attach to any windshield no matter its' shape or size. This includes curved windshields sometimes found on aircraft, boats, and off road vehicles. We are proud Ram Mount® authorised partners and use their GoPro arm on this mount which allows you to point your camera in any angle and direction. It is compatible with all action cameras including GoPro.
Easy to Attach
Attaching the MyPilotPro Spider Swivel anywhere on your windshield is very easy. Simply moisten all 3 suction cups, place it where you want, and firmly push down on the tops of the 3 suction cups. Releasing the suction cups is just as easy. Simply pull on the tab of each suction cup and they release. Due to its' small size and light weight, they can be placed almost anywhere you want. Attaching the mount takes less than 10 seconds!
Secure and Rugged
The mount fits in tight spaces and because the mount has 3 separate suction cups, it securely attaches to curved windshields as well as flat windshields. The Spider Swivel mount can hold over 5 times the combined weight of the mount itself, a GoPro camera, and case. Due to this weight-to-holding ratio, the Spider Swivel stays securely attached to your windshield even during turbulent flights, bumpy off road riding, or rough waters!
The MyPilotPro Spider Swivel GoPro windshield mount is very rugged. It is precisely milled from aircraft aluminium and is outfitted with stainless steel hardware. The mount also has a neoprene washer integrated into it which provides vibration free footage.
Guaranteed
All our products are American made and assembled with American labor one at a time in our Montana shop. We pride ourselves sourcing our materials from American companies as well. Because we control the whole manufacturing process from sourcing materials to final assembly, we guarantee all our products with a no questions asked lifetime return policy!
---
£39.75 £47.70 inc. VAT (20%)*
---
Share this product:
---