Pooleys UK Flight Guide Amendments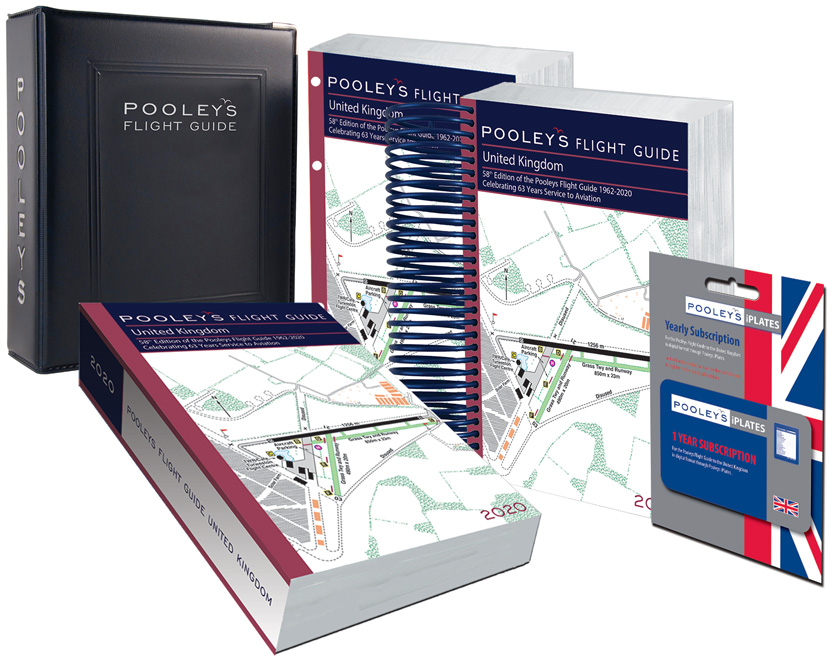 Please find below links to PDF downloads of amendments (Airnotes) to the Pooleys Flight Guide to the United Kingdom:
The one Airnote text document will show all changes to the Flight Guide over the year, i.e. Airnote 4 will incorporate all changes from previous Airnotes 1-3.
Details of the changes are shown in the PDF which you can download by following this link. (When available)
The next printed Airnote will be published in January 2020.
These changes have occurred since the 2020 edition of the Flight Guide went to print in October 2019. 
Page 146 - Breighton - Preferred Join chart updated.
Page 636 Sherburn In Elmet - Leeds East frequency should be 126•505.