MyPilotPro Mount for GoPro
Pooleys stock code: MPP001
Manufacturer's part number: MyPilotPro Mount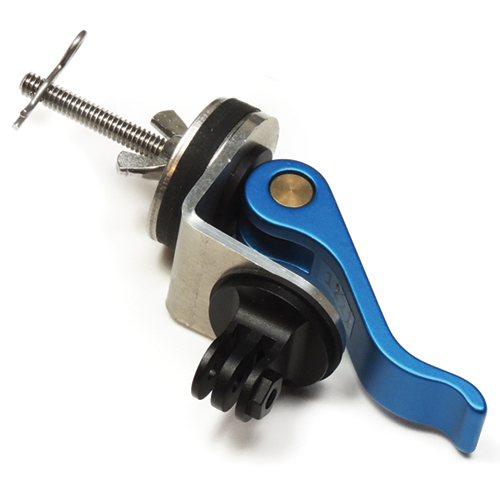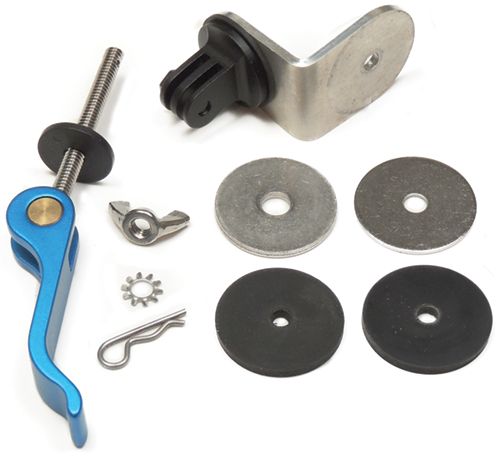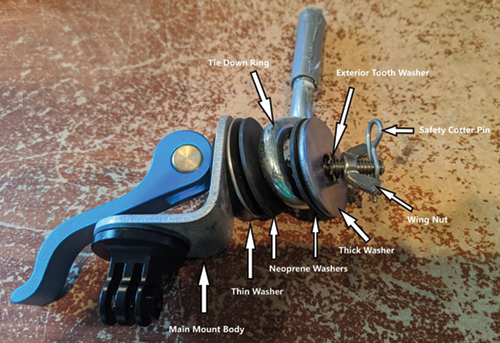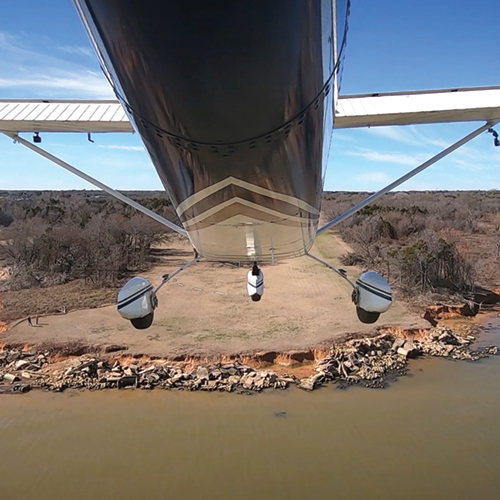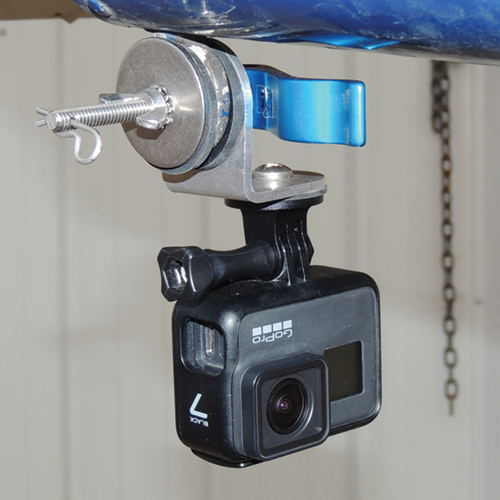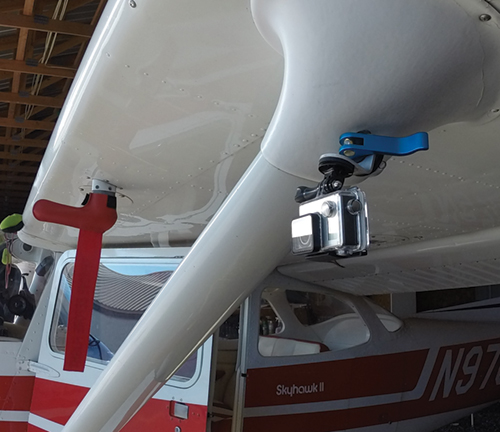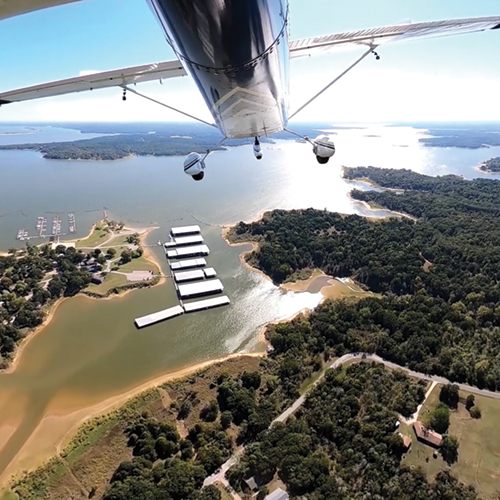 The MyPilotPro GoPro Airplane Mount is the mount that launched our company and we have sold them to pilots in every continent of the world! It is made of thick aircraft aluminium coupled with stainless steel hardware. You can attach it to any tie down on your aircraft without any tools. Neoprene washers throughout the mount ensure any vibration cannot make its way to the camera.
Easy to Securely Attach
Attaching the MyPilotPro to your tie down ring is very easy. Simply insert the first half of the mount into your tie down ring. Then insert the other neoprene washer, thick stainless steel washer, lock washer, and wing nut on the other side of the tie down ring. Once this is done clamp down the cam lever until it snaps into place. The process of attaching and detaching the mount only takes 30 – 45 seconds!
The mount comes with a safety feature that prevents the mount from coming off your tie down ring as well. After you have attached the mount to your tie down ring and snapped the cam lever firmly in place, insert the included stainless steel hair pin into the hole at the end of the threaded rod. The hair pin ensures the wing nut cannot come off the mount. The hair pin coupled with the 400 lbs of pressure exerted from the cam lever ensures the mount is securely attached!
Universal and Compact
This mount is compatible with all action cameras including GoPro and is universal for all General Aviation and Light Sport Aircraft. If your aircraft has a tie down ring, the MyPilotPro can attach to it. It weighs just 4.8 oz including all hardware and fits in the palm of your hand.
Guaranteed
All our products are American made and assembled with American labor one at a time in our Montana shop. We pride ourselves sourcing our materials from American companies as well. Because we control the whole manufacturing process from sourcing materials to final assembly, we guarantee all our products with a no questions asked lifetime return policy!
---
£55.78 £66.94 inc. VAT (20%)*
---
Share this product:
---