TOPNAV sponsored by Pooleys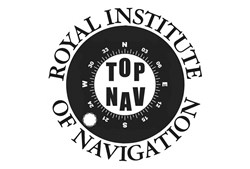 TOPNAV is a VFR navigation competition for private pilots, organised by GANG, sponsored by Pooleys and held every year in May.
It is generally held on the first weekend in May after the Bank Holiday at 4 venues, with a weather reserve one week later. PLEASE NOTE THAT GOODWOOD (on the entry form) HAS BECOME UNAVAILABLE AND HAS BEEN REPLACED BY LEE-ON-SOLENT.

It is for a 2-person crew - pilot and navigator. Your aircraft will be fitted with a GPS tracker to check where you 'actually' flew.

We start with a briefing (at 1100) at which the route - which is about 1.5 hours - is handed out. You'll have enough time to plan it in detail. You'll be marked for timing and accuracy of tracking and finding the waypoints (usually about 8). You will be asked to take photographs to prove that you were there.

There are various categories: Aeroplane, Helicopter, Microlight and SLMG (Motor Gliders). There are also separate categories for Youth and Military entries, and separate routes for slower aircraft. 'Youth' entries involve an older pilot flying a navigator who is below the age of 18 - a great experience for the younger ones . .

Entry fees cover refreshments for the day, including lunch (all airfields have kindly waived landing fees):
- 2-person crew: £30
- 2 person crew including RIN member: £20
- 2 person crew including someone under 18 (Youth entry): £10
- each additional 'passenger': £10
Payment can be made via the link below . .

Winners will be invited to the RIN Annual Meeting and Reception to receive their prizes.

Come and enjoy it - yes, it's competitive, but it's also aimed to be inclusive. There genuinely are categories for everybody. Depending on your background, it will probably raise your standards of VFR (non-GPS) navigation beyond belief . . and, most importantly, it will be fun . .

Entry forms can be downloaded via the TopNav web page hosted on the RIN website www.topnav.co.uk (the Electronic one may be completed and emailed straight back) and payment details can also be found there. 
TOPNAV IS SPONSORED BY POOLEYS
Here is a write up of one competitor's experience - CLICK HERE