UK 8.33kHz Frequency Changes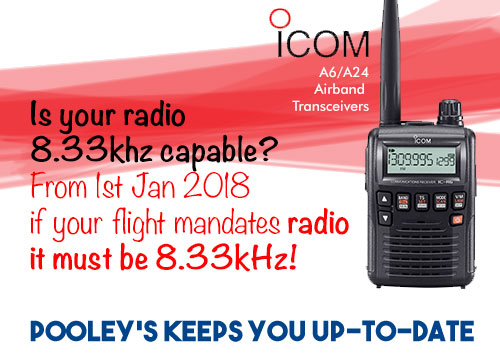 The law changed on 1 January 2018 when Implementing Rule (IR) 1079/2012 came into force. The UK CAA has chosen to implement this as detailed below, providing more flexibility to those that are struggling to equip with 8.33 kHz capable radios.
From 1 January 2018 if you need to communicate on an 8.33 kHz channel you will need to use an 8.33 kHz capable radio. 
From 1 January 2019 if your flight mandates carriage of a radio, then it must be 8.33 kHz capable. This rule overrides all others.
Details of the changes are shown in the PDF which you can download by following this link. Last updated 28th February 2019.
The frequency changes will typically be updated once a week, so please come back to this page on a regular basis.
Wyton Ops 134.050 replaced by Wyton Radio 126.855 A/G