Pooleys Air Day Acknowledgement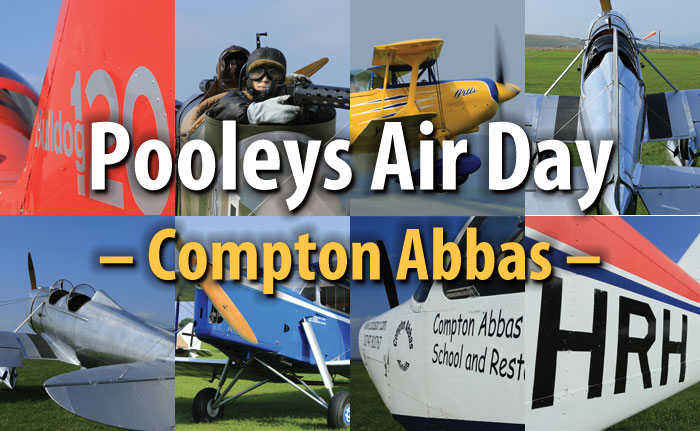 Acknowledgement
Thank you for submitting your details for the 2023 Pooleys Air Day. We have also entered you into the prize draw.
Should you need to update your details, for instance if you change your aircraft or you need to update your ETA, you can use the same form to resubmit all your data. Our system will overwrite your existing entry but will not change your PPR number. Please therefore ensure that you submit the same name and email details as before.
We will email you again 2-3 days before the event with your PPR number and with an update on the weather. Should we need to cancel the event, we will let you know then.
We hope the sun will be shining and we hope to see you at Compton Abbas very soon!
Best wishes,
The Pooleys Team