SupaCloth Microfibre Cloth
Pooleys stock code: SGE416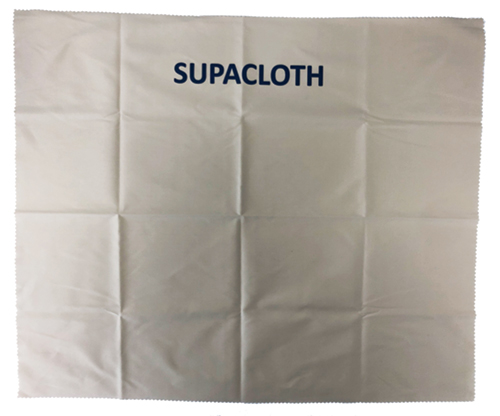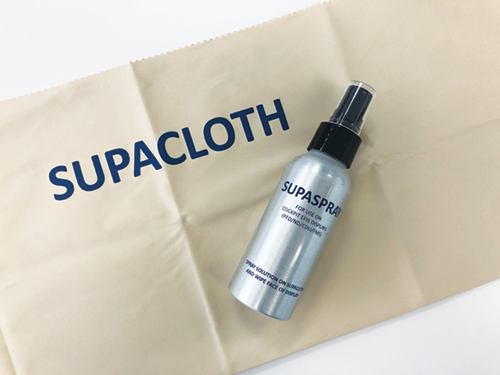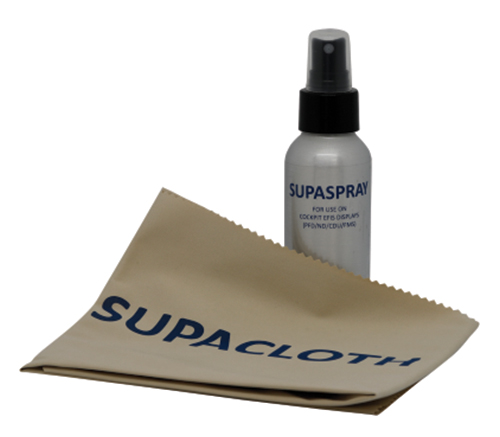 Calotherm is a very popular brand in the Aviation and Defence sectors for screen cleaning applications within the aircraft cockpit and cabin. When it comes to cleaning head up displays, EFIS displays, in-flight entertainment screens, avionic Instrumentation and gun scopes, Calotherm is the brand of choice.
We supply aviation specific products, Supacloth and Supaspray, to a number of international airlines. We continue to supply the UK Ministry of Defence and NATO for whom our products have been specified for over 30 years. Calotherm screen cleaning products have NATO codification and product recommendation by aviation companies such as Boeing and Rockwell Collins.
The uncompromised quality demanded by and defence means only the best screen cleaning products are acceptable. For this reason, Calotherm products are specified by many MROs worldwide for maintenance, repair and overhaul applications.
Why is Calocloth so different to Conventional Cloth?
The knitted fabric is produced with a higher concentration of fibres than any other cloth.
Produced on wider rolls and then heat treated to reduce the roll width and then heat treated to increase fibre concentration even further.
Chemically tested to split fibres further for finer fibres.
Split fibres give even greater concentration with air pockets to lift and hold dirt and grease away from any surface.
Size of SupaCloth: 19" x 16" To maintain your microfibre cloth at its best performance it will need to be washed at °c with no fabric conditioner.
---
£11.00 £13.20 inc. VAT (20%)*
---
Share this product:
---
Related products

SupaSpray for use on Cockpit EFIS Displays (PFD/ND/CDU/FMS)
£10.00
£12.00 inc. VAT (20%)
View Product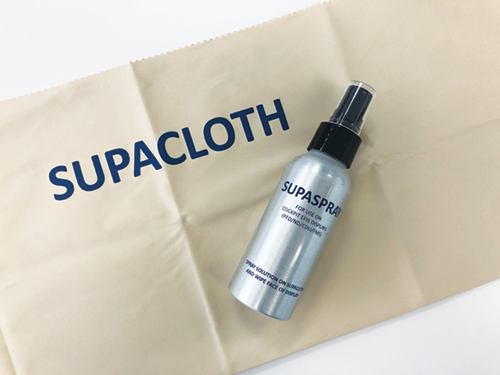 SupaSpray Lens Cockpit Cleaner and SupaCloth Microfibre Cloth
£18.90
£22.68 inc. VAT (20%)
View Product