BTG064 Autogyros, Gyroplanes and Gyrocopters - Dave Organ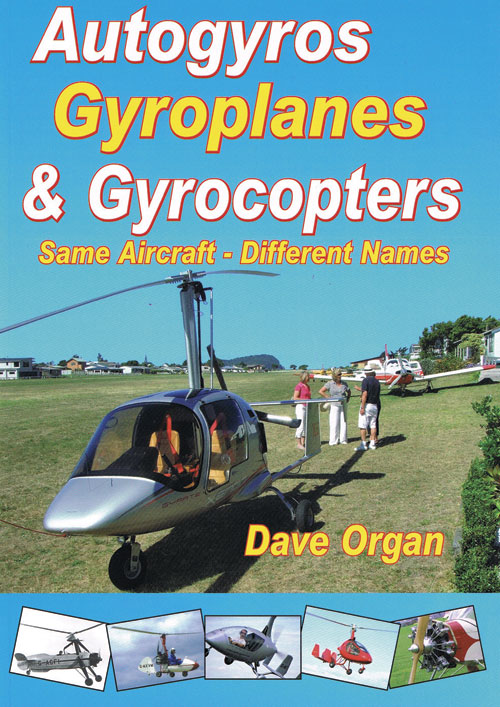 Product description:
Produced throughout in full colour perfect bound soft-back (240mm x170mm) with 18 Chapters, over 47,000 words and 200 images, this professionally produced book brings you all you need to know about the fascinating world of Autogyros. With over 30 years experience as an Autogyro pilot, author Dave Organ has used his knowledge to produce a concise and easy to read book that covers all aspects of this form of Sport Flying.
Topics covered include the Origins of Rotary Winged Flight, Birth of the Autogiro, Second generation Gyroplanes, Current single and two seat models, How they work and handling the theory, Gyros in the USA., Powerplants and how they work, CAA Training requirements, How to get started, Radiotelephony, Ken Wallis and 'Little Nellie', Pre-rotators, plus a comprehensive list of Contact addresses, Flying Instructors and Inspectors, and ending with a full Gyroplane Glossary. Endorsed with a Foreword from Wing Commander K.H. Wallis MBE who flew 'Little Nellie' in the James Bond film 'You Only Live Twice'.
---
£19.95 £19.95 inc. VAT (Exempt)*
Approximate currency conversions (for reference only)
€24,02 €24,02 including VAT (Exempt)*
*VAT is not charged for deliveries outside the EU
---