NBP010 BPC-1 Pooleys Baring Position Plotter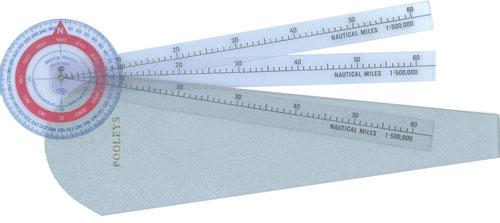 Product description:
For fast, simple Position Fixing on 1:500,000 Topographical Aeronautical Charts. Conventional means of using VOR and DME to give a geographical fix on the Topographical Chart 280 mm in length, the BPC-1 is manufactured in clear plastic with black lettering and graduations.
Designed to establish the aircraft's bearing and distance from p to three places or beacons, it comprises a central compass rose with reciprocals and three arms graduated to 60 nm in 1:500,000 scale.
– MADE IN THE UK –
---
£10.79 £12.95 inc. VAT (20%)*
Approximate currency conversions (for reference only)
€12,99 €15,59 including VAT (20%)*
*VAT is not charged for deliveries outside the EU
---