This product is no longer available, please use the navigation on the left to browse for alternatives
NCB115 CBL-8 Control Board with flexible LED Torch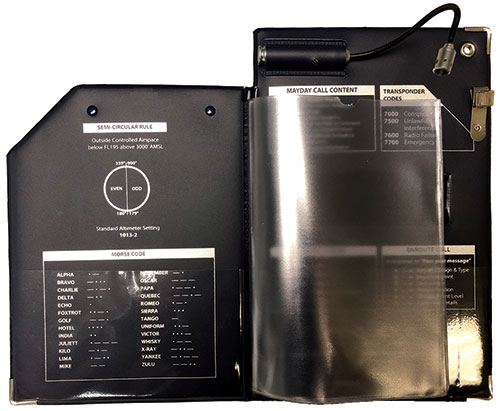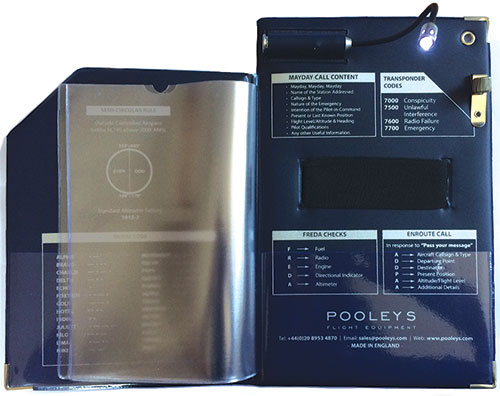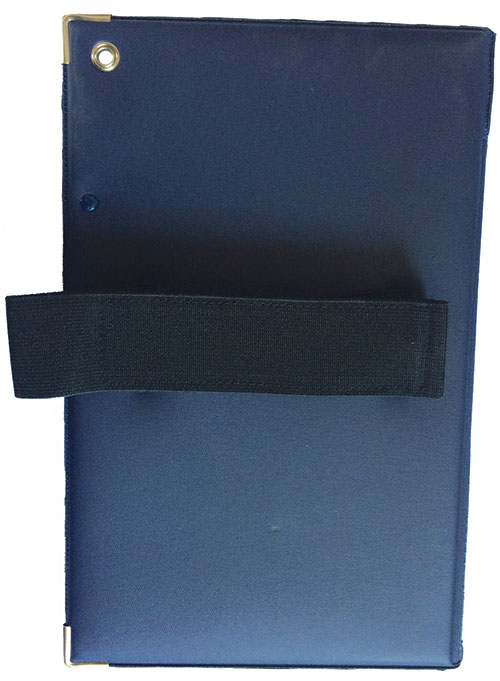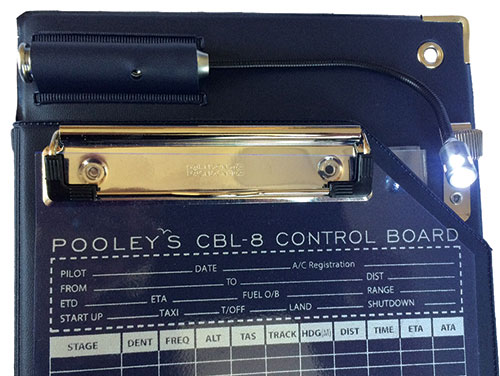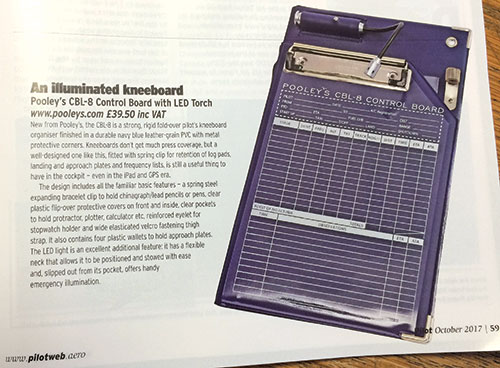 Product description:
– NEW PERFECT FOR NIGHT FLYING –
Pooleys CBL-8 Control Board with LED Torch
The CBL-8 is a strong, rigid fold-over Pilots Kneeboard Organiser finished in a durable navy blue leather grain PVC with metal protective corners. Fitted with spring clip (top centre) for retention and use of Landing and Approach Plates, Frequency Lists and Log Pads. Includes a spring steel expanding bracelet clip to hold chinagraph/lead pencils or pens, clear plastic flip-over protective covers on front and inside, clear pockets to hold protractor, plotter, calculator etc., reinforced eyelet for stopwatch holder and wide elasticated velcro fastening thigh strap. It also contains 4 plastic wallets to hold approach plates. Printed silver lettering detailing Semi-Circular Rules, Phonetic Alphabet, Transponder Codes, FREDA Checks, Enroute Call and MAYDAY Call Content.
Size Closed:  180mm (w) x 280mm(h)
PLEASE NOTE: To operate LED Torch please unscrew torch and remove tab before use. 
MADE IN THE UK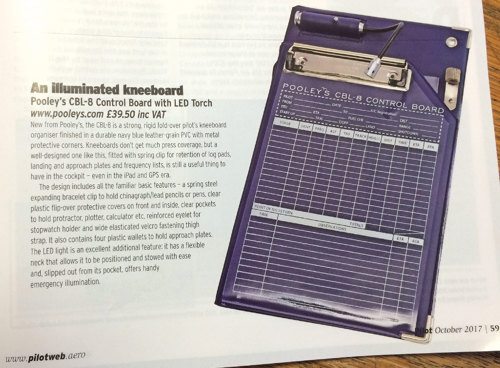 ---
£32.92 £39.50 inc. VAT (20%)*
---
Share this product:
---
Related products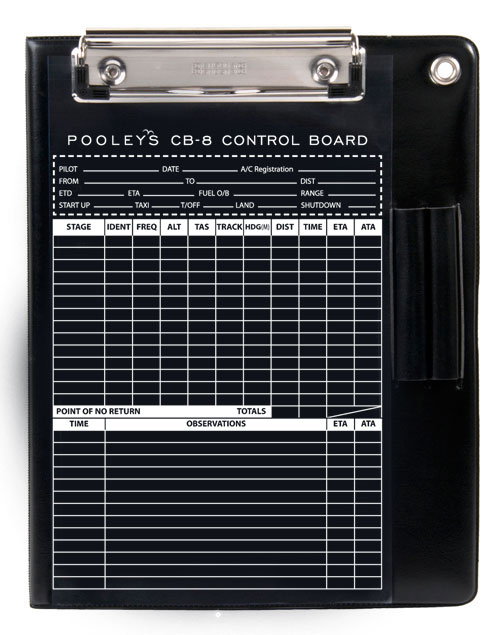 CB-8 Knee Board
£20.79
£24.95 inc. VAT (20%)
View Product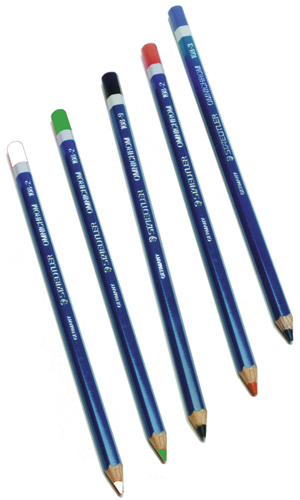 Chinagraph Pencils
£1.63
£1.96 inc. VAT (20%)
View Product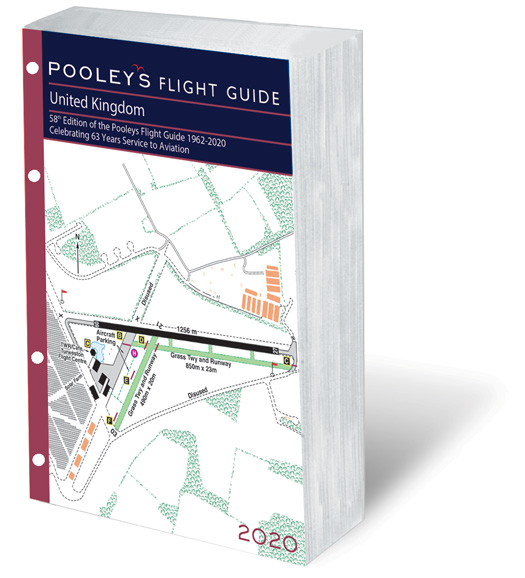 Pooleys 2020 United Kingdom Flight Guide – Loose-leaf Insert
£36.99
£36.99 inc. VAT (Exempt)
View Product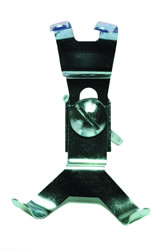 Pilots Stopwatch Clip
£5.42
£6.50 inc. VAT (20%)
View Product