NCB111 GB-3 Glider Knee Board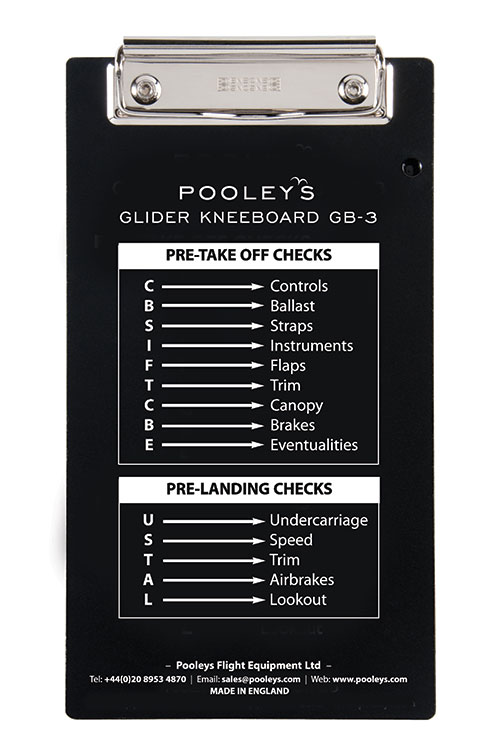 Product description:
This glider kneeboard is manufactured and finished in rigid heavy gauge black plastic. It is fitted with spring clip for retention and use of glider flight log pads etc. Also, includes an elasticated Velcro-fastening thigh strap and a moulded, cushioned back for comfort. Printed white bold lettering that's usefully details pre take off and pre landing checks.
Size: 125mm(w) x 230mm(h).
– MADE IN THE UK –
---
£15.42 £18.50 inc. VAT (20%)*
Approximate currency conversions (for reference only)
€18,57 €22,28 including VAT (20%)*
*VAT is not charged for deliveries outside the EU
---