Ireland VFR Chart 1:500 000 - Rogersdata
Pooleys stock code: ICH562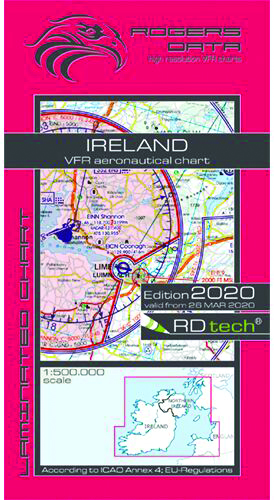 Ireland VFR aeronautical chart – ICAO chart 500k

Special features for this region:
VRP Visual Reference Point
Windfarm area, Offshore area
Lightships, Marine Lights
ARA Advisory Radio Area
AIAA Area of Intense Air Activity
GVS Gas Venting Site
HIRTA High Intensity Radio Transmission Area
Laser Sites
AARA Air to Air Refuelling Area
ATA Aerial Tactics Area
Areas with sensitive fauna
Helicopter Routes.
All Rogers Data VFR charts are designed to the following criteria:
Aeronautical chart on a scale of 1:500.000
According to ICAO Annex 4; EU-Commission Regulations; AIP
Clear representation of the ATS airspace structure
Detailed highly sophisticated terrain map with shading and relief
Airports, aerodromes and heliports with additional information
Radio Navigation Aids with name, frequency and morse code
Compulsory reporting points, reporting points on request, significant points (border crossing)
Danger- and restricted areas
Obstacles or group of obstacles
Minimum Grid Area Altitude
Isogonic line model with magnetic variation
With the

 

Rogers Data navigation compass 500, track, time and distance in the scale of 1:500.000 can be easily measured.
The 2020 edition remains current until Spring 2022.
---
£25.85 £25.85 inc. VAT (Exempt)*
---
Share this product:
---
Related products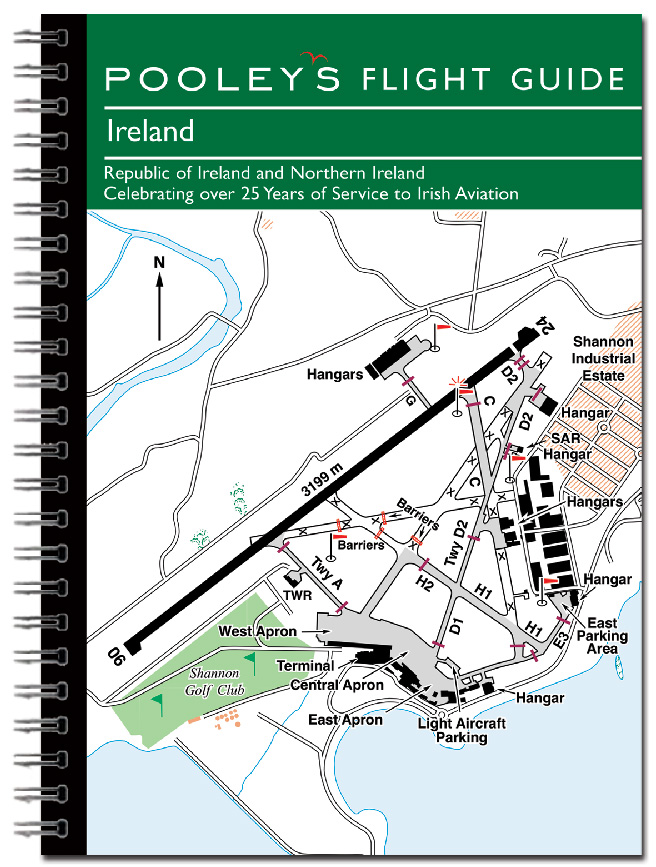 Pooleys Ireland Flight Guide (Spiral Edition) 2021
£19.50
£19.50 inc. VAT (Exempt)
View Product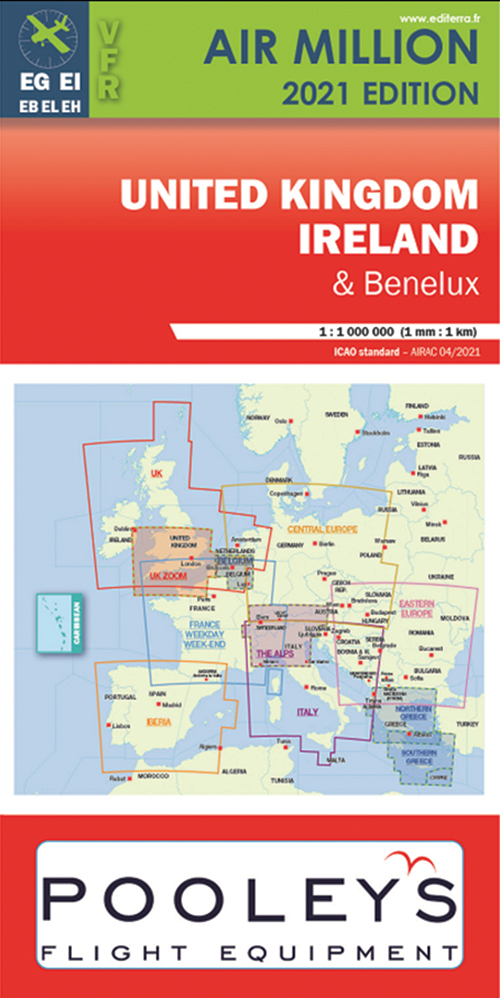 Air Million Edition 2021 – UK & Ireland
£16.25
£16.25 inc. VAT (Exempt)
View Product